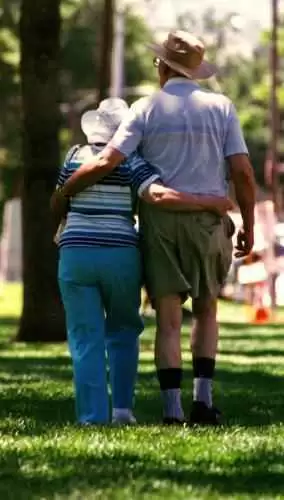 Caption: Older people can show atypical signs of celiac disease. Photo: CC--Paul L. Dineen
Celiac.com 09/28/2016 - Celiac disease occurs most often in children and young adults. However, people can develop celiac disease at any age, and rates are rising even among older people.
Because older people often show clinically atypical symptoms, they can sometimes experience a delay in diagnosis. Also, serological tests have a lower sensitivity and specificity in the older patients. This means that doctors only begin to suspect celiac disease in the presence of other, often vaguely associated complications, such as autoimmune disorders, fractures, and finally, malignancy, and that diagnosis must be aided by endoscopic and imaging tools.
The research team included Maria Cappello, Gaetano C. Morreale, and Anna Licata of the Gastroenterology and Hepatology Section, DIBIMIS, University of Palermo School of Medicine, Palermo, Italy. The team's recent article highlights their findings regarding celiac rates and incidence in older patients, along with patterns of clinical presentation, diagnosis, and most frequent complications.
The researchers conclude:
"Despite a paucity of symptoms, such as diarrhea and weight loss, celiac disease has been increasingly recognized in the elderly. Other presentations in the elderly age group include iron deficiency anemia (often refractory to oral iron), autoimmune disorders, bone disease due to osteopenia, including fractures, malignant intestinal disease, especially lymphoma, and finally idiopathic dilated cardiomyopathy. Diagnosis may be delayed due to limited symptoms, a low index of clinical suspicion, or diagnostic difficulties related to important cognitive impairment that often affects elderly people. Although for these patients, the GFD is the key of clinical management, elderly patients sometimes are scarcely adherent to diet.
Patients should be referred to specialists to ensure the better management of the disease and related complications. Micronutrients, such as iron, calcium, vitamin D supplementation, and vitamins, should be part of a modified GFD for the elderly patients. All other therapeutical interventions that limit malabsorption and avoid complications should be considered part of a management strategy."
Source: