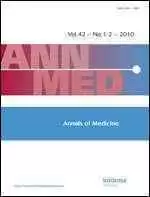 Caption: Scientists suspect environmental factors fueling higher celiac disease rates, older patients.
Celiac.com 10/26/2010 - A recent study shows that, since 1974, the rate of celiac disease has doubled every fifteen years, and that celiac rates increase as people grow older, with many developing the disease in their 50s or 60s.
The Center for Celiac Research led the study, which looked at 3,511 volunteers who submitted blood samples in 1974 and 1989, along with updates every two to three years until 2007.
The study results also echo those of a 2008 Finnish study that found that elderly people had rates of celiac disease nearly two and a half times higher than the general population.
The fact that celiac disease seems to be increasing among older age groups is significant because, if someone can be gluten-tolerant for 40 or 50 years before developing celiac disease, environmental factors may outweigh genetic causes for the disease, says Alessio Fasano, director of the Center for Celiac Research.
Fasano says that other unknown environmental changes and changes in "the composition of bacteria in our guts" may be causing gluten autoimmunity to present itself later in life.
Although researchers have identified specific genetic markers for the development of celiac disease, the exact way in which people lose tolerance to gluten remains unknown.
However, it's important to understand that even people who have the genetic markers in question are not fated to develop an autoimmune disease, says Fasano. That's because recent study shows "that environmental factors cause an individual's immune system to lose tolerance to gluten, given the fact that genetics was not a factor in our study since we followed the same individuals over time," he says.
If environmental factors do play a role in celiac disease, then it will be interesting to see if certain areas and regions have high celiac rates that are not due to genetic factors.
More importantly, the research team notes that by identifying the environmental factors behind celiac disease, researchers may lead to better treatment and possible prevention of celiac disease and other autoimmune disorders, including type 1 diabetes, rheumatoid arthritis and multiple sclerosis.

SOURCE:
Annals of Medicine: October 2010, Vol. 42, No. 7 , Pages 530-538
doi:10.3109/07853890.2010.514285