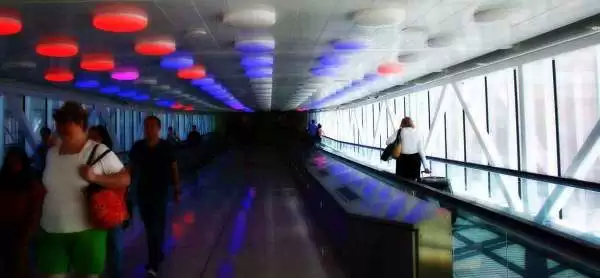 Caption: Connection. Image: CC BY-ND 2.0--Vegan Gaymer
Celiac.com 01/05/2021 - The only current medical treatment for celiac disease is a gluten-free diet. Still, researchers don't know much about how people with celiac disease experience and manage a gluten-free diet, especially upon diagnosis.
How has the explosion of new and improved gluten-free products on the market shaped the experience and management of celiac disease?
---
Celiac.com Sponsor (A12):


---
---
Celiac.com Sponsor (A12-m):


---
To answer these questions, a team of researchers recently set out to examine how people with celiac disease experience and manage a gluten-free diet.

The research team included Lisa Garnweidner-Holme, Karla Sende, Monica Hellmann, Christine Henriksen, Knut E. A. Lundin, Mari C. W. Myhrstad, and Vibeke H. Telle-Hansen. They are variously affiliated with the Department of Nursing and Health Promotion, Faculty of Health Sciences at Oslo Metropolitan University in Oslo, Norway; the K. G. Jebsen Coeliac Disease Research Centre at the University of Oslo in Oslo, Norway; the Department of Gastroenterology at Oslo University Hospital in Oslo, Norway; and the Det Glutenfrie Verkstedet in Oslo, Norway.

For their investigation, the team conducted semi-structured, individual interviews in various areas of Norway. Their analysis was guided by Interpretative Phenomenological Analysis. The team interviewed twelve patients with celiac disease, who varied in gender, age, family composition and time from diagnosis.

The team found that people following a strict gluten-free diet faced challenges on personal, interpersonal, community and policy levels. 

On the personal level, patients said it took time to become familiar with the gluten-free diet, and many were unsure about the nutritional challenges of adopting a gluten-free diet. 

At the interpersonal level, patients worried about standing out and being seen as different, and many reported that the fear of gluten contamination took the joy out of social meals. 

At the community level, the patients requested more and better gluten-free products, together with more knowledge about celiac disease among those who make and sell gluten-free foods. 

At the policy level, the patients wanted political action to reduce the cost of gluten-free products.

This study suggests that people with celiac disease would welcome comprehensive information about how to manage a gluten-free diet upon being diagnosed with celiac disease. 

The food industry should be encouraged to produce healthy and tasty gluten-free products.

Read more in BMC Nutrition volume 6, Article number: 65 (2020)