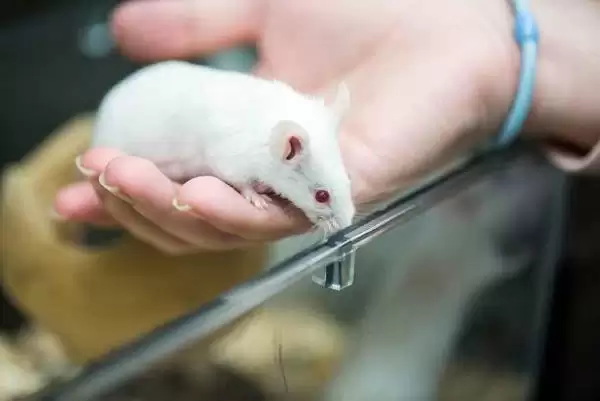 Caption: The mice developed enteropathy in the proximal small intestine. Image: CC--Yu-Chan Chen
Celiac.com 03/14/2019 - Researchers still don't know much about the mechanisms driving inflammatory responses against certain antigens in food. To get more information, a team of researchers recently set out to see if p31-43 peptide (p31-43) from α-gliadin can trigger an innate immune response in the gut, and whether this might trigger pathological adaptive immunity. 
The research team included María Florencia Gómez Castro, Emanuel Miculán, María Georgina Herrera, Carolina Ruera, Federico Perez, Eduardo Daniel Prieto, Exequiel Barrera, Sergio Pantano, Paula Carasi, and Fernando Gabriel Chirdo.
Researchers do not currently understand the receptors and mechanisms responsible for the induction of innate immunity by p31-43. In their recent paper on the subject, the research team offers evidence that conformational changes in the peptide may allow it to activate the NLRP3 inflammasome. 
When researchers treated normal mice with p31-43, but not with scrambled or inverted peptides, the mice developed enteropathy in the proximal small intestine, which is associated with higher levels of type I interferon and mature IL-1β. 
P31-43 demonstrated a sequence-specific spontaneous ability to form structured oligomers and aggregates in vitro and to activate the ASC speck complex. The enteropathy caused by p31-43 in live mice occurred only in the presence of NLRP3 or caspase 1, and was restricted by treatment with caspase 1 inhibitor Ac-YVAD-cmk. 
Together, the data show that p31-43 gliadin naturally forms oligomers, which trigger the NLRP3 inflammasome. Moreover, this pathway is necessary for intestinal inflammation and pathology when p31-43 is given orally to mice. 
This innate activation of the NLRP3 inflammasome could play a key role in the early stages of celiac disease development.
Read more at Front Immunol. 2019