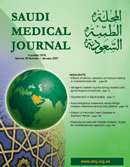 Caption: New study on Rotavirus and celiac disease
Celiac.com 09/03/2010 - Many patients who show up at hospitals and clinics with non-specific gastrointestinal symptoms have rotavirus infection
A team of researchers recently studied a large cohort of adults with non-specific gastrointestinal complaints to see if people with celiac disease had any higher for rotavirus.
They are associated variously with the Research Center of Gastroenterology and Liver Diseases at Shaheed Beheshti University in Tehran, Iran; the School of Medicine of the University of Birmingham, UK, the Department of Gastroenterology at Alexander Hospital in Redditch, UK; the Department of Gastroenterology and Alimentary Tract Surgery at Tampere University Hospital in Finland, and with the Department of Gastroenterology at VU University Medical Center in Amsterdam, The Netherlands.
The team conducted the study at the Research Center of Gastroentrology and Liver Disease at Taleghani Hospital in Tehran, Iran.
For their study, they randomly selected 5176 individuals living in Tehran, Iran between September 2006 and September 2007. Using a questionnaire, they found 670 case of GI symptoms, each of whom was invited for additional study, including stool sampling and blood tests.
The researchers screened stool samples for rotavirus using amplification of specific gene (VP6), light microscopy and formalin-ether concentration methods. They also tested subjects for celiac disease including anti-transglutaminase (tTG) antibodies and total immunoglobulin A (IgA).
The research team found the VP6 gene in 150 (22.3%) individuals. 22 subjects showed positive results for anti-tissue transglutaminase (tTG-IgA) (95% CI 2.3-5.1), while three patients who were IgA deficient tested positive for the IgGtTG antibody.
Eight of 25 patients (32%) showed amplification of VP6 gene, and positive blood screens for celiac disease, while 142 of 645 with negative celiac blood tests (22%) showed amplification of VP6 gene. They found no statistically important difference between the two groups (p=0.2).
Unlike earlier studies in children, this adult study shows that rates of active rotavirus infection were about the same for adults who tested positive for tTG antibody as they were for adults who tested negative for tTG antibody. Based on this study, there is no higher rotavirus risk for adults with celiac disease.
Source: