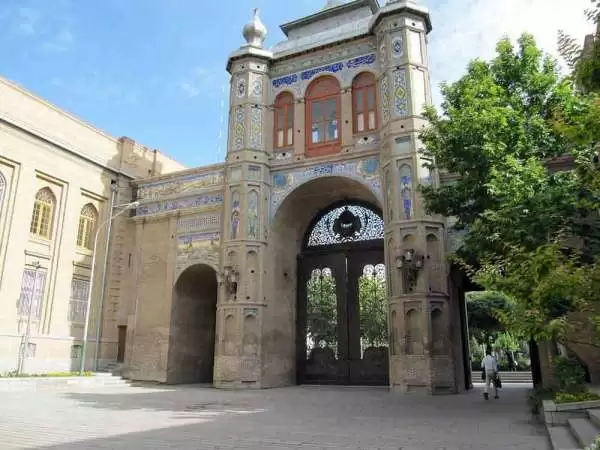 Caption: The gate of the National Garden, Tehran, Iran. Image: CC BY 2.0--sibo
Celiac.com 07/09/2020 - Refractory functional dyspepsia (RFD) is a condition marked by ongoing symptoms even with medical treatment or H. pylori eradication. A team of researchers recently set out to investigate the presence of gluten-dependent RFD as a clinical presentation of Non-Celiac Gluten Sensitivity (NCGS). 
The team included Bijan Shahbazkhani, Mohammad M. Fanaeian, Mohammad J. Farahvash, Najmeh Aletaha, Foroogh Alborzi, Luca Elli, Amirhossein Shahbazkhani, Jayran Zebardast, and Mohammad Rostami-Nejad.
---
Celiac.com Sponsor (A12):


---
---
Celiac.com Sponsor (A12-m):


---
They are variously associated with Division of Gastroenterology and Liver Diseases, Imam Khomeini Hospital Complex, Tehran University of Medical Sciences, Tehran, Iran; the Division of Gastroenterology and Liver Diseases, Imam Khomeini Hospital Complex, Tehran University of Medical Sciences, Tehran, Iran; the Center for Prevention and Diagnosis of Celiac Disease, Fondazione IRCCS Ca' Granda Ospedale Maggiore Policlinico, Milan, Italy; the Cognitive Science Special Linguistics, Institute of Cognitive Sciences, Tehran, Iran; and the Gastroenterology and Liver Diseases Research Center, Research Institute for Gastroenterology and Liver Diseases, Shahid Beheshti University of Medical Sciences, Tehran, Iran.

For six weeks, the team followed the progress of RFD patients on a gluten-free diet. All patients had been checked and ruled out for celiac disease, wheat allergy and H. pylori infection. 

The team used visual analogue scales to gauge symptoms. Patients who reported a 30% or better improvement, in at least one symptom after a gluten-free diet, then faced a double-blind placebo controlled gluten challenge. 

For the study, the research team divided the participants randomly into two groups. They assessed symptoms after the gluten/placebo challenge. They also followed those who responded to a gluten-free diet for another 3 months, to assess the relationship between patient symptoms and gluten consumption. 

Out the seventy-seven patients with RFD, fifty patients, or 65%, failed to respond to a gluten-free diet. Twenty-seven patients, more than one-third, reported that a gluten-free diet improved their gastrointestinal symptoms. Five patients with RFD, and 14 patients who responded to gluten-free diet, experienced a recurrence of symptoms after blind gluten ingestion, which indicates Non-Celiac Gluten Sensitivity. 

Symptoms that improved in Non-Celiac Gluten Sensitivity patients on a gluten-free diet include extra-intestinal symptoms, fatigue and weakness, musculo-skeletal pain, and headache. 

Because of the high rates of Non-Celiac Gluten Sensitivity among RFD patients, the research team advocates the use of a diagnostic/therapeutic roadmap to evaluate the effect of gluten-free diet in patients with RFD.

Read more at Sci Rep. 2020; 10: 2401