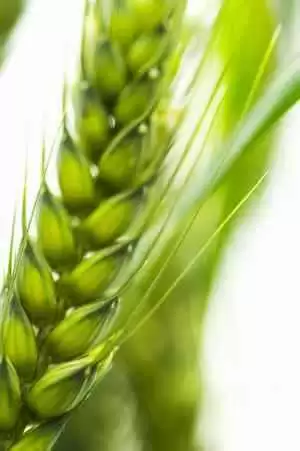 Celiac.com 09/03/2012 - Celiac disease numbers in Western countries are currently somewhere in the 1:100 range, but this does not account for a host of non-celiac gluten intolerant people. For many, it is common knowledge that gluten and wheat intolerance manifests in a variety of forms, and not all of them are diagnosable as celiac disease. This has not prevented scientific circles from debating the existence of such non-celiac wheat sensitivities though. A double-blind placebo-controlled study spanning 2001-2011 demonstrates that wheat sensitivity exists as a distinct clinical condition, separate from celiac disease.

Many who go to their doctors seeking a celiac disease diagnosis are disappointed when they are told that they do not have celiac disease, but the more catch-all, and less conclusive IBS, even though they have self-diagnosed and know that gluten aggravates their symptoms. Such IBS-diagnosed patients who attended the outpatient center at the Department of Internal Medicine at the University Hospital of Palermo or the Department of Internal Medicine of the Hospital of Sciacca between January 2001 and June 2011 were considered for the study.
After 4 weeks on the elimination diet, patients underwent double-blind placebo-controlled challenges, with single foods being presented at a time. Placebo and wheat (or other eliminated food) were administered for two weeks at a time, one after the other with a one week washout period in between.
Severity of symptoms was recorded during all phases of the study. Challenges were stopped if symptoms presented, and considered positive if the symptoms were the same symptoms originally diagnosed as IBS.
There were two control groups: 50 patients with IBS who were not classified as suffering from wheat or food sensitivities, and 100 patients who had received celiac disease diagnoses.
Of the 920 participants, 276 (30%) suffered wheat sensitivity symptoms, became asymptomatic on elimination diet and symptomatic again during the DBPC challenge. 70 of these patients were diagnosed with wheat sensitivity alone, and two hundred and six were diagnosed with multiple food hypersensitivity. The first group of patients' symptoms resembled celiac disease, whereas the patients in the second group had symptoms that more closely resembled food allergy.
Relevant markers to distinguish wheat sensitivity from IBS include anemia, weight loss and history of food allergy in infancy. Wheat sensitive patients also tended to have more coexistent atopic diseases.
From this study, we know that non-celiac wheat sensitivity exists. Further studies will explore the distinction between the celiac-like and allergy-like types of the condition.
Source: