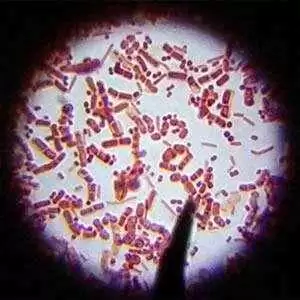 Caption: Photo: CC- kaibara87
Celiac.com 10/13/2011 - While certain immunologic risk factors have been identified for celiac disease, it is still unclear why some develop the disease and others do not.  One possibility is that some people are more able to digest gluten than others.  Those who cannot break down the gluten into smaller proteins higher in the digestive tract, in the mouth and stomach, could develop an immune reaction to the full, unaltered protein.

Maram Zamakhchari and other researchers at Boston University and collaborating sites investigated whether bacteria present in the mouth can play a role in breaking down gluten.  The authors reported in the journal PLoS ONE, published by the Public Library of Science, that two bacterial species present in the normal oral flora were able to degrade gluten.  The species are Rothia mucilaginosa and Rothia aeria, as the authors reported in the online version of the publication on September 21, 2011.
This study supports the idea that bacteria in the digestive tract may play a role in the development of celiac disease.  While there was no difference in gluten-digesting bacteria in the intestines of celiac patients, the study did not evaluate the bacteria levels in the mouth.  Patients with celiac disease have an increased incidence of Sjogren's syndrome, which features decreased mouth saliva, and suggests that oral digestion could be related to developing celiac disease.  Assessing the presence of these bacteria in the mouths of celiacs versus the general population will be an important next step in the research.
Source: