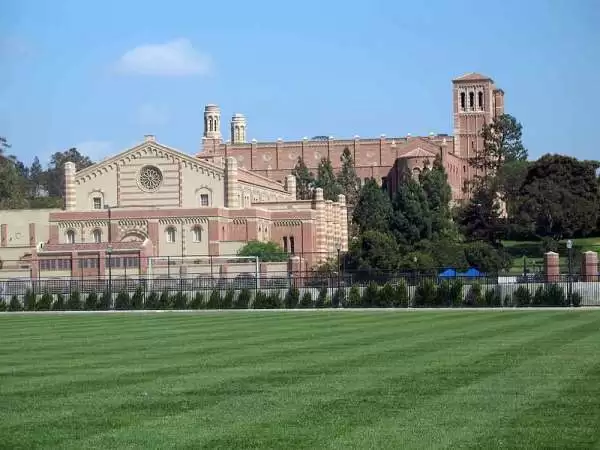 Caption: Image: CC--Karen
Celiac.com 04/25/2019 - In the last few years, we've run a bunch of stories about colleges and universities making big changes to their dining services to accommodate gluten-free students. 
College Students Hungry for Gluten-Free Meals
But, for all of the improvements in the last few years, getting a gluten-free meal at a college campus can still be a challenge. At too many colleges, students still struggle to find easy, reliable, nutritious gluten-free meals, even though research shows that students are hungry for gluten-free meals.
Celiac Students Push for Gluten-Free Food
In some cases, students with food allergies feel they are being treated like second-class citizens. A number of prominent legal challenges have resulted in agreements by some colleges to improve their food offerings for students with food allergies and gluten intolerance. A number of universities have been forced to settle claims brought under the Americans with Disabilities Act (ADA), including Lesley University, and Rider University.

UCLA is the latest college to come under fire. A recent complaint alleges that many of UCLA Dining Services' dishes contain gluten, and even those that do not are usually made in kitchens with gluten contaminants, making cross contamination likely. UCLA Dining Services says that the school's gluten-free pantries contain toasters, microwaves and certified gluten-free dishes.
Onerous Rules for Gluten-Free Students
Gluten-free students say the dining halls provide allergen information, and note which foods contain wheat, but they lack comprehensive gluten information. They also enforce arcane rules that make gluten-free students jump through hoops. For example, before students can access the gluten-free pantries in De Neve dining hall and Bruin Plate, they must contact the Center for Accessible Education and fill out an extensive form.
The basic complaint goes like this: By offering unequal access to high-quality campus food, UCLA is discriminating against students with gluten intolerance and celiac disease. As it stands, these students pay the same fees for others do for a meal plan, but they get unequal options.
Additional information about the ADA can be found at