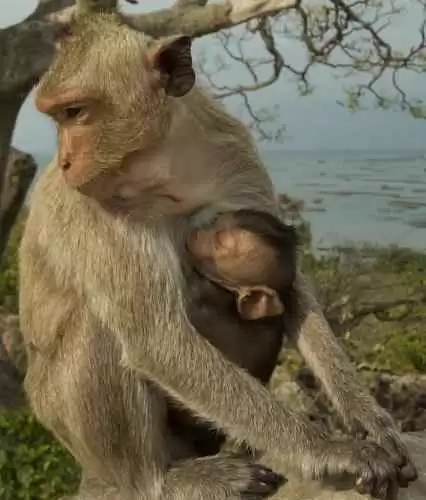 Caption: Monkey Esphagus (photo courtesy of travlinman43)
Celiac.com 06/24/2010 - Scientists have previously seen a nuclear fluorescence reactivity (NFR) pattern on monkey esophagus in sections which were exposed to celiac disease patients that were sera positive for anti-endomysium antibodies (EMA). Because of this prior knowledge, scientists created a new study to illustrate the NFR, to study  NFR positive results in connection with gluten withdrawal, and also to assess  the possible role of NFR in celiac disease follow-up's.
For twelve months, scientists closely evaluated twenty untreated celiac patients, eighty-seven treated celiac patients, and fifteen healthy control subjects. Scientists incubated the sera of all 122 patients on monkey esophagus sections. The goal was to evaluate the existence of NFR by indirect immunofluorescence analysis.
---
Celiac.com Sponsor (A12):


---
---
Celiac.com Sponsor (A12-m):


---
To asses the rate of NFR in culture supernatants, duodenal mucosa samples from treated celiac patients were challenged with gliadin peptides. Scientists evaluated the reactivity of NFR immunoglobulins (Igs) response to the nuclear extract of human intestinal cells. What they found was that serum NFR was visible in all untreated celiac patients and it persisted for up to 151 +/-37 days from gluten withdrawal. It reappeared in treated celiac patents when they did not stick to their dietary restrictions.

Serum NFR was also present in two of the healthy control subjects. NFR presented itself before EMA,  in culture supernatants of celiac intestinal mucosa that was challenged with gliadin peptides. The Igs responsible for NFR were labeled as, "IgA2 Subclass". The NFR had different results than the EMA and anti-nuclear antibodies, although they reacted with two nuclear antigens of 65 and 49 kDa. Thus, a new auto-antibody  named NFR, which is related to celiac disease, was depicted.

In conclusion, the studies of NFR have demonstrated that NFR detection has potential to be used as a beneficial tool in monitoring compliance of a gluten-free diet, as it has the ability to  diagnose
slight dietary shifts pertaining to gluten.

Source: