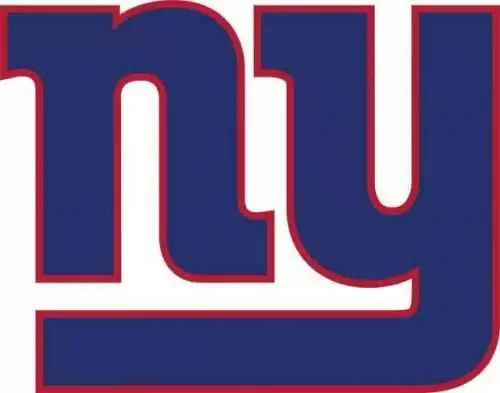 Caption: NY Giants Guard Justin Pugh hails gluten-free diet. Image: NY Giants Logo--Wikimedia Commons
Celiac.com 01/15/2016 - In his three years with the NFL, New York Giants lineman, Justin Pugh has made himself a key part of his team's strong offense. At 6-foot-4 inches, 305-pounds, and with strength and speed to match, Pugh has wrecked havoc on opposing linemen.

Pro Football Focus, which monitors NFL games, and assigns grades based on player performance, currently ranks Pugh as one of the league's top ten guards.
Those results prompted Pugh to ditch the gluten, which, Pugh says, has paid huge dividends.
The main benefit, according to Pugh, is that he was able to gain a few pounds while dramatically reducing his overall body fat, something many football players struggle to accomplish. Pugh says that eating gluten-free has also increased his energy levels, and improved his training and recovery ability.
For example, his weight lifting numbers has increased dramatically. He can now comfortably bench press 425 pounds, much better than his previous best.
According to Pugh, the gluten-free diet has been the key to training heavily and feeling great.
Do you or someone you know have gluten-sensitivity? Share your comments below.
Read more at: stack.com