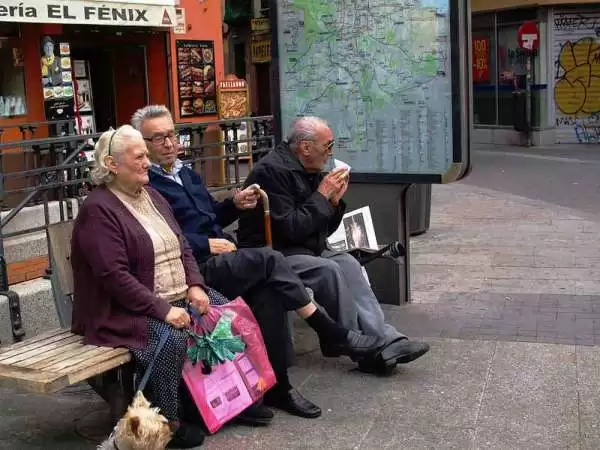 Caption: The older you are at diagnosis, the more damage is done to the small bowel. Image: CC BY-ND 2.0--in_ar23
Celiac.com 03/11/2020 - Researchers don't have a very good understanding about the connection between symptoms, blood tests, and the results of small bowel capsule endoscopy (SBCE) in celiac patients. 
Better understanding such connections will help to figure out whether symptoms and blood tests can determine the severity and extent of disease using SBCE. 
---
Celiac.com Sponsor (A12):


---
---
Celiac.com Sponsor (A12-m):


---
A team of researchers recently set out determine if symptoms and blood tests can determine the severity and extent of disease using SBCE. The team included Stefania Chetcuti Zammit, David S. Sanders and Reena Sidhu, of the Academic Unit of Gastroenterology, Royal Hallamshire Hospital, Sheffield, UK.

The research team enrolled newly diagnosed celiac patients, and noted Information on SBCE, along with symptoms and indications upon presentation, blood test results, and levels of disease histology in the duodenum. 

A total of 60 newly diagnosed celiac patients were included, who averaged about 45 years of age. Older patients and those with iron deficiency anemia showed more small bowel involvement.  Nearly 40% of patients with weight loss had small bowel involvement beyond the duodenum, compared to those without. 

Patients with iron deficient anemia and weight loss were much older at the time of diagnosis. There was no significant association between blood antibodies and amount of small bowel mucosa damage. 

Patients with higher Marsh scores on duodenal histology showed more widespread small bowel involvement. This is the largest assessment of SBCE in newly diagnosed celiac disease so far conducted. The data reveal that older patients showed more widespread celiac disease on SBCE upon diagnosis. 

Aside from weight loss and iron deficiency anaemia, symptoms and blood test results were independent of the team's findings. 

Read more in the Eur J Gastroenterol Hepatol 31: 1496–1501