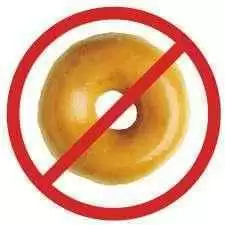 Caption: Photo: CC--kabelphoto
Celiac.com 04/05/2013 - One in three adults want to avoid or cut down on gluten in their diets, says a survey from the consumer research firm, NPD Group. NDP began asking consumers about gluten-free issues in 2009, and the responses for their January 2013 survey show the highest level of interest in gluten-free diets so far.

NDP's chief industry analyst, Harry Balzer, said in a recent press release that avoiding gluten is the "health issue of the day," and compared the current efforts to avoid or reduce dietary gluten to efforts a generation ago to avoid fat, cholesterol, sugar and sodium.
Gluten-free foods are now a $4.2 billion a year industry, and interest has extended to the restaurant industry as well.
NPD found that 200 million restaurant visits in the past year included a gluten-free order. "The number of U.S. adults who say they are cutting down on or avoiding gluten is too large for restaurant operators to ignore," said Bonnie Riggs, a restaurant industry analyst for NDP, in the same release.
Currently, some three million Americans have been diagnosed with celiac disease, which is now is four times more common than it was 50 years ago.
While the rise in diagnosis and awareness of gluten-intolerance and celiac disease continues to fuel popularity of gluten-free diets, the supposed health benefits of eliminating gluten are also a factor.
It is certainly true that some of this gluten-free diet trend has been triggered by pop culture and media celebrities, many of whom are not eating gluten-free out of medical necessity.
Still, it's likely that the gluten-free trend will continue into the foreseeable future, at least. 
Source: