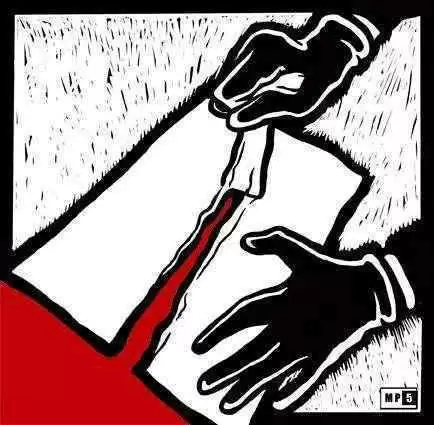 Caption: Gaza by MP5. Image CC--MP Cinque
Celiac.com 09/03/2015 - Imagine being stuck in a war zone and not having access to food or medicine. For Palestinians stuck in the occupied Gaza Strip, such realities are a daily occurrence. For Palestinians with celiac disease, and other gluten sensitive conditions, simple access to gluten-free flour can mean the difference between health and disease, between living and dying.

A Palestinian chemist in Gaza worked against long odds to develop gluten-free bread, which is proving to be a lifeline for local patients suffering from celiac disease, as well as those with autism and phenylketonuria (PKU).
His earliest effort was a corn-based flour that provided sufficient dietary nutrition, but made a weak substitute for wheat for baking and other uses.
In 2010 Al-Asqalani began the second stage of his research, in which he used "a number of gluten-free food materials in addition to licensed e-number additives, I produced the new gluten-free flour, which is usable in all kinds of meals and by all bakeries; it has the same flavor as normal wheat flour."
After five years of research, Al-Asqalani's new product has been tested and approved by the Saudi Food and Medicine Centre and the Egyptian National Centre for Food Research.
For his part, he is happy that his success will bring both health and good taste to many sufferers of celiac disease and other gluten-sensitive conditions. Al-Asqalani is currently applying for the necessary licenses to produce and sell his flour commercially.
I don't know about you, but if there were a celiac disease medal for going above and beyond the call of duty, and for courage, bravery and persistence under fire, Al-Asqalani would be my nominee.
Share your thoughts on his accomplishments below.
Read more at: Middle East Monitor.