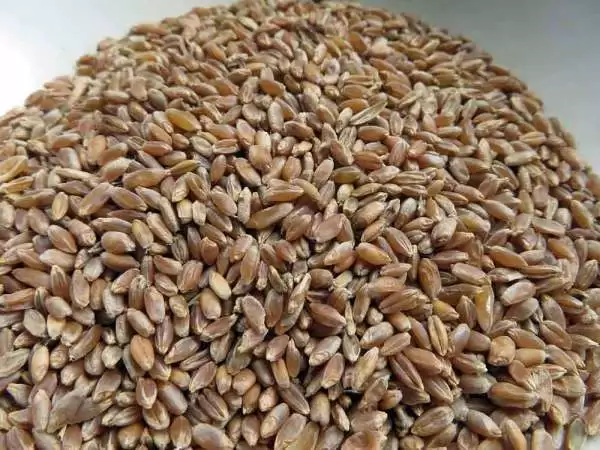 Caption: Image: CC BY 2.0--Starr Environmental
Celiac.com 05/08/2007 - One of the strategies for developing alternative therapies for treating celiac disease centers on the identification of antagonist peptides that might inhibit the abnormal immune response caused by gliadin peptides in celiac disease.
A recent study published in the journal Pediatric Research indicates that a peptide that occurs naturally in durum wheat may protect against the effects of celiac disease by acting as an antagonist against gliadin peptides associated with abnormal immune response.
---
Celiac.com Sponsor (A12):


---
---
Celiac.com Sponsor (A12-m):


---
The study was conducted by a team of Italian researchers made up of Drs. Marco Silano, Rita DiBenedetto, Antonello Trecca, Gioachhino Arrabiato, Fabiana Leonardi, Massimo De Vincenzi.

The research team set out to assess the antagonistic effects of 10mer, a decapeptide (sequence QQPQDAVQPF) from the alcohol–soluble protein portion of durum wheat, and to evaluate its prospects for preventing gliadin peptides from activating celiac peripheral blood lymphocytes.

The team extracted peripheral blood mononuclear cells from children with celiac disease who tested DQ2-positive, and from a healthy control group. These samples were then incubated with the peptic-tryptic digest of bread wheat gliadin (GLP) and peptide 62-75 from [alpha]-gliadin, both alone and separately with 10mer.

PBMC proliferation, release of pro-inflammatory Th1 cytokines interferon-[gamma] and tumor necrosis factor-[alpha], release of immuno-regulatory cytokine IL-10, and analysis of CD25 expression as indexes of lymphocytes activation were performed.

Exposure to wheat gliadin peptide and peptide 62-75 from [alpha] gliadin both showed increased activation of lymphocytes. However, the incubation samples with 10mer showed inhibited lymphocyte action.

The study indicates that naturally occurring peptide 10mer in durum wheat may protect against lymphocyte activity in patients with celiac disease, and that further study and evaluation of these findings is warranted.

Pediatric Research. 61(1):67-71, January 2007.