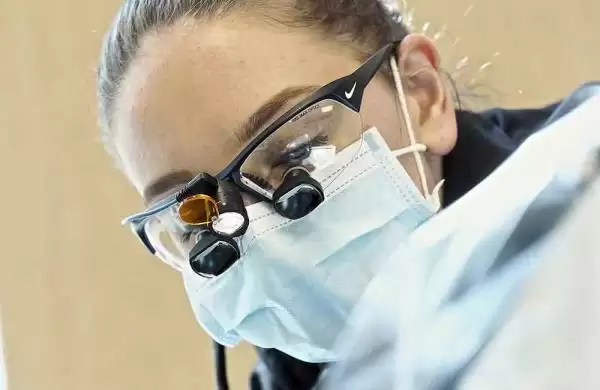 Caption: Image: CC--Germanna CC
Celiac.com 03/15/2019 - A number of studies have shown a correlation between dental enamel defects and the presence of celiac disease. The connection opens up a possible avenue for dentists to help diagnose celiac disease by noticing dental symptoms and making a referral for celiac evaluation. Celiac.com has done a few articles on this subject over the years.
Now, periodontal teams looking to remain on the cutting-edge of comprehensive dentistry are taking course-work on the impact of celiac disease on dental health.  
Led by Cynthia Kupper, RD, celiac disease, CEO of the Gluten Intolerance Group (GIG), the training helped Drs. Bakuri and Weingarden to learn about dental issues commonly associated with celiac disease, such as enamel defects, cavities and frequent canker sores. 
The training will help these dental professionals spot the dental effects of celiac disease early, before they can cause health or cosmetic issues later in life. It will also allow them to suggest appropriate dental options to improve the dental and general health of their patients.
Anyone in the Pittsburgh area who wishes to discuss the dental health implications of celiac disease, along with possible treatment options, can contact Drs. Bakuri and Weingarden by phone at 412-201-0633. Learn more about the team at Greater Pittsburgh Dental Implants & Periodontics.

Do you know of any other dentists or dental professionals who are up to speed on celiac disease and dental health? Please share your information below.