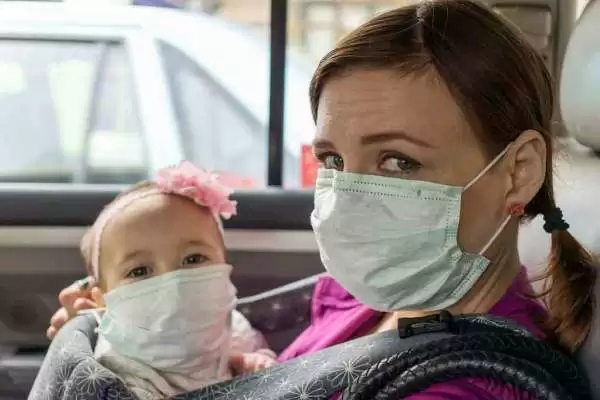 Caption: Image: CC BY-SA 2.0--David Leo Veksler
Celiac.com 08/18/2020 - In the last decade or so, cases of celiac disease have been on the rise globally. Is the disease itself becoming more common, or are more people being diagnosed? A recent podcast by The People's Perspective on Medicine explores the potential surge of celiac disease with guests, Dr. Joseph Murray, MD, and Leonardo Trasande, MD, MPP. The episode also covers Covid-19, and its risks and effects in those with celiac disease,
Show 1221 is called: What Explains the Recent Increase in Celiac Disease? The program explores the dramatic increase in celiac disease in the last decades, and the rise may be explained by the fact that many more people are now aware of the condition and eating gluten-free, or other facts. 
---
Celiac.com Sponsor (A12):


---
---
Celiac.com Sponsor (A12-m):


---
Dr. Murray is with the Division of Gastroenterology and Hepatology at the Mayo Clinic in Rochester, Minnesota. Dr. Murray directs a celiac disease research and clinical program focused on epidemiology, complications and mouse models of gluten sensitivity. Dr. Trasande is a professor in pediatrics, environmental medicine, and population health at New York University. He serves as Director of the Division of Environmental Pediatrics and Vice Chair for Research in the Department of Pediatrics at NYU School of Medicine.

The podcast covers the topic from numerous angles, including: What Is Celiac Disease?; Diagnosing Celiac Disease; Who Gets Celiac Disease?, and Environmental Pollutants and the Increase in Celiac Disease.
COVID-19 and Possible Risks Associated with Celiac Disease
At about the 30 minute mark Dr. Murray discusses how COVID-19 infection can present as GI symptoms, such as diarrhea, abdominal pain, bloating, and loss of appetite. Those with celiac disease should not assume that their GI symptoms are from gluten exposure, and should consider getting tested for COVID-19. It has been shown that those with celiac disease patients have an immune system that is less responsive to vaccines, which also creates a concern about whether this will also be an issue when a COVID-19 vaccine becomes available. 
According to Dr. Murray, celiac disease patients also have a higher risk of pneumonia, which is of concern if it develops as a complication of COVID-19, and they also have a higher risk of shingles (herpes zoster), which might be triggered by a COVID-19 infection.
Because of the additional COVID-19 risk factors mentioned, those with celiac disease should be more careful than others. Celiac disease is not considered as high a risk factor as diabetes, hypertension, and being over age 65, but those with it should consider themselves at somewhat high risk and take additional precautions, for example:
Wear a mask in indoor public places at all times;
Don't make unnecessary trips outside your home;
Don't go into crowded shopping areas if you don't have to;
Minimize your contact with people outside your household.
The initial broadcast took place on July 25, 2020. The show can now be streamed online, or downloaded for free.