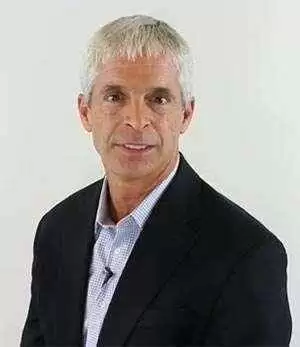 Caption: Dr. Thomas O'Bryan
Celiac.com 11/07/2013 - Several of the world's most prominent scientists, researchers, healthcare practitioners, nutritionists, patients, caregivers and others interested in improving the lives of those living with gluten-related disorders will gather online, November 11-17, 2013, for the first-ever Gluten Summit: A Grain of Truth.  An excerpt from two of the iconic speakers is below.

Have you ever wondered what "the Godfather of celiac disease diagnosis" thinks about the fact that celiac disease is generally only recognized and treated if a patient has total villous atrophy (all the shags are worn away)? I went to the source!

I had the tremendous honor of traveling to Wolfson College, Oxford University in the United Kingdom to interview Dr. Michael Marsh, "the Godfather of celiac disease diagnosis", after whom the Marsh classification of intestinal damage in celiac disease was named.

Dr. Marsh has a powerful message for the world about the critical importance of identifying and treating the early stages of celiac disease in patients before it reaches the end-stage of total villous atrophy (Marsh III). In 2006 Dr. Marsh stood up at the International Celiac Disease Symposium in New York and asked the panel the hard question "If a patient has positive blood tests and a negative biopsy, and you do not recommend a gluten-free diet, and the patient dies of lymphoma in two years, which one of you will be able to say that you practiced a good standard of care medicine?" This was a wake-up call to the world, and five years later non-celiac gluten sensitivity was recognized as a separate condition in a consensus by 16 global experts.

In the first interview he has ever given, in the 21st birthday year of the Marsh classification system, Dr. Marsh speaks out on:
    Why normal villi can also be associated with a state of gluten sensitivity
    Why physicians must not wait for total villous atrophy to occur before treating gluten sensitive patients with a gluten-free diet
    Why a variety of disciplines beyond immunologists must now join together to study the early stages of celiac disease
    Dr. Marsh calls them out!
Dr. Hadjivassiliou - How GLUTEN can affect your NERVOUS SYSTEM!
Dr. O'Bryan: A suggestion that you have made in a number of your papers over the years is that "It is time to move on from gut to brain." Can you tell our listeners what you mean by this?
Prof. Hadjivassiliou: Sure. I think it was a comment in relation to try and escape from the existing belief that sensitivity to gluten is primarily or even exclusively a disease of the gut. You can see why it's always been thought of as a gastrointestinal disease, simply because that's where gluten gets ingested and absorbed. However, we are talking about an autoimmune disease, and therefore the manifestations of an autoimmune disease can be very diverse...It's about time we thought of this as a systemic disease that can affect different parts of the body rather than concentrating solely on the bowel. My main interest was whether patients can manifest exclusively with neurological (nervous system) problems.
Prof. Hadjivassiliou goes on to explain:
    The ratio of patients with nervous system issues vs. intestinal issues
    Why an early diagnosis is CRITICALLY IMPORTANT
    Why neurological patients may take longer to see results when they start a gluten-free diet
    The true impact of an accidental gluten exposure on a person whose nervous system is affected by gluten
Visit theglutensummit.com for a link to the world's first ever online Gluten Summit, which will take place from Nov.11-17, 2013, to listen to the entire interview with Prof.Hadjivassiliou and many, many more interviews with the experts on gluten-related disorders and diet, and their impact you and your children's health. The Gluten Summit is a unique and FREE event which aims to move the question, "Is gluten the cause?" into today's conversation between patients and healthcare professionals potentially improving the lives of millions now.