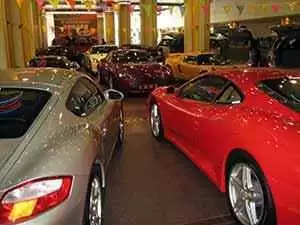 Caption: Photo: CC--dennis and aimee jonez
Celiac.com 10/17/2012 - This article originally appeared in the Winter 2012 edition of Celiac.com's Journal of Gluten-Sensitivity.
It's estimated that of the 3 million Americans with celiac disease, an autoimmune disease triggered by exposure to gluten-a protein component of wheat, barley, and rye-only 3% have been diagnosed. The good news for celiac patients who have been diagnosed is that the treatment for their condition is simple and doesn't require the ingestion of drugs--a gluten-free diet. Unfortunately, celiac patients must deal with several challenges in maintaining a diet free of gluten, specifically the expenses involved. Compared with "regular" gluten-containing foods, gluten-free alternatives are more expensive. In fact, a study has indicated that gluten-free foods cost more than double their gluten-containing counterparts.
---
Celiac.com Sponsor (A12):


---
---
Celiac.com Sponsor (A12-m):


---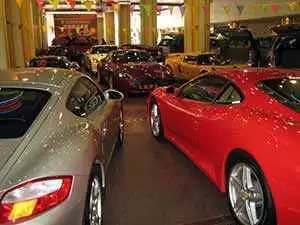 In a study by the Dalhousie Medical School at Dalhousie University in Halifax, Nova Scotia, prices were compared between food products labeled as "gluten-free" with comparable gluten-containing food products at two large-sized chain grocery stores. Unit prices of the food items in dollars per 100 grams were calculated for this purpose. According to the study, all the 56 gluten-free products were more expensive than their corresponding products. The average unit price for gluten-free products was found to be $1.71, compared with $0.61 for the gluten-containing products. This means that gluten-free products were 242% more expensive than gluten-containing items.

Fortunately, celiac patients can receive tax deductions for certain expenses related with their gluten-free diet. To receive these benefits, celiacs must provide a doctor's note confirming their celiac diagnosis and save their receipts for all their gluten-free foods and other products they purchase. The difference between the prices of gluten-free items compared to those of regular items is tax-deductible. Products that don't have a gluten-containing counterpart, such as xanthan gum and sorghum flour, are totally tax-deductible. Shipping costs for online orders of gluten-free items are also tax-deductible. In order to file your claim, you should fill out a 1049 schedule A for medical deductions. For more information, contact a qualified accountant.

There are other ways to avoid spending loads of money on gluten-free foods. For instance, stay away from gluten-free processed and "junk" foods such as snack foods and desserts made with refined carbohydrates and sugar and lacking nutrients. Not only will you save money, but you'll safeguard your health. I recommend making meals comprised of nutritious, naturally gluten-free whole foods at home such as fruits, vegetables, dairy products, poultry, fish, meats, nuts and seeds, and eggs. These foods are packed with vital nutrients and don't carry any additional costs. Make sure that no gluten has been added to such foods and they are safe from cross-contamination.

Another way to save money is to make your own gluten-free mixes yourself, such as the ones I recommend on my gluten-free website. Instead of buying expensive commercial gluten-free baking mixes, you can create your own gluten-free flour mixes for a variety of foods such as pancakes, pizza, rolls, and muffins and store them conveniently in your refrigerator or freezer. I also recommend purchasing gluten-free ingredients in bulk online, as many websites offer great deals. These are just a few of the ways to save money on the gluten-free diet.

It is unfortunate that gluten-free foods are more expensive than "regular" food items, especially to such an extraordinary degree, however savvy gluten-free dieters can through tax deductions and smart shopping choices cut down on their expenses. Perhaps in the future we will see a decrease in gluten-free food pricing, but one thing is for sure-we should consider ourselves lucky that we have found an answer to our health problems. Even if the gluten-free diet is expensive, at least it's the road to greater health and quality of life.