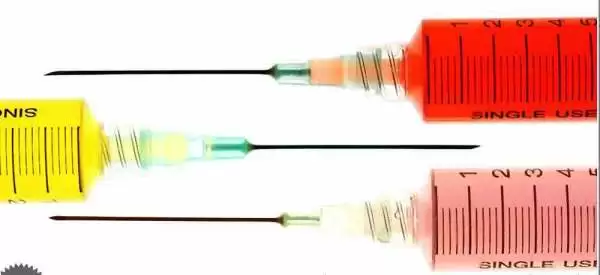 Caption: Image: CC by 2.0--agressti vanessa
Celiac.com 07/01/2019 - Drugmakers have pulled the plug on a phase II trial of Nexvax2, a promising drug for treating celiac disease. Pharmaceutical company ImmusanT, said that "results from an interim analysis revealed Nexvax2 did not provide statistically meaningful protection from gluten exposure for celiac disease patients when compared with placebo."

That's a lot of fancy language to say that the drug simply didn't work. It did no better than a placebo. If there were any other way to spin it, the company would have spun it. They didn't. That basically means total failure.

We've written about Nexvax2 over the years, and followed it through its development. It was promising enough to earn fast-track development status by the FDA.

The company's press release reads as follows: 

ImmusanT Discontinues Phase 2 Clinical Trial for Nexvax2® in Patients With Celiac Disease
CAMBRIDGE, Mass. – June 25, 2019 – ImmusanT, Inc., a clinical stage company leveraging its Epitope-Specific Immuno-Therapy™ (ESIT™) platform to deliver first-in-class peptide-based immunomodulatory vaccine therapies to patients with autoimmune diseases, has discontinued the Phase 2 global study for its lead candidate, Nexvax2®, intended as a treatment for celiac disease.

Similar to earlier Phase 1 results, Nexvax2 was found to be safe and generally well tolerated. There were no concerning safety issues identified during the study. ImmusanT will be actively investigating data gathered from the trial to further understand this outcome. The company will provide further information once available."

So, to boil it down: The drug is safe and well tolerated, but it doesn't work any better than a placebo. The company will not pursue further testing.

That's sad news and an ignoble end for a drug that held such high hopes. Few topics have generated as much excitement among celiac sufferers as the tantalizing possibility of a vaccine. Many eagerly hoped for success, while some wouldn't take it on a bet.

 It's unclear what this means for the technology behind Nexvax 2, as the underlying mechanics for this vaccine, Epitope-Specific Immuno-Therapy (ESIT), were to serve as the platform for future autoimmune treatments.

Stay tuned for more on this and related stories.