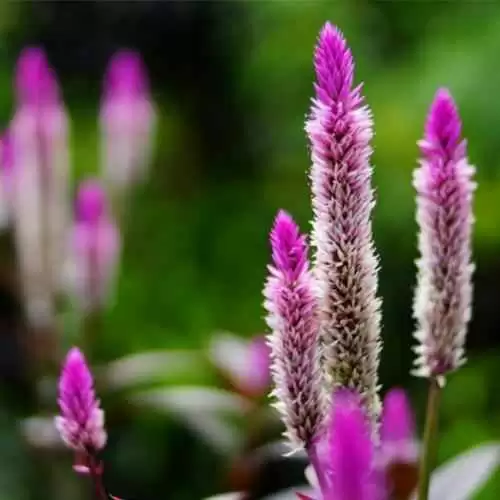 Caption: Would it resemble this strain of amaranth? Photo: CC--@withcuriosity
Celiac.com 05/20/2017 - Anyone eager to try Whurple, the purple strain of gluten-free wheat reported by the State Collegian, will have to wait quite a while.
It seems that the Collegian's report of the development by a Kansas State agriculture student was, in fact, merely a thinly disguised April Fool's Day joke. The Collegian had reported that such a product had been developed by one "Hayden Field, senior in agronomy," as part of his "four-year undergraduate research project in wheat development."
---
Celiac.com Sponsor (A12):


---
---
Celiac.com Sponsor (A12-m):


---
Aside from the note at the bottom of the article indicating the joke, a major clue can be found in the article itself, which states that the wheat strain, which Field named "Whurple," was "genetically modified to have the "Willie gene," which means the wheat will be resistant to the colors crimson and blue. And when cooked at a temperature of 1,868 F, the wheat will turn purple."

Obviously, far from changing color, any grain that is cooked at nearly 2,000 degrees Fahrenheit will almost certainly turn to ash.

So, if you've been eagerly anticipating the glorious arrival of purple gluten-free wheat from Kansas, well, April Fools.

Read the original article in the KStateCollegian.com.