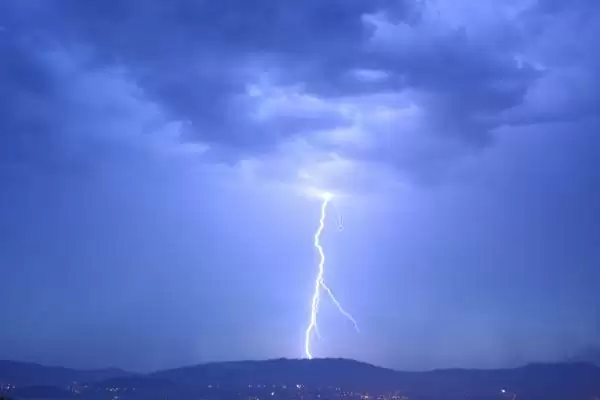 Caption: Image: CC--Elentir
Celiac.com 09/05/2018 - About one out of every twenty celiac patients fails to respond to a gluten-free diet, and goes on to develop refractory celiac disease (RCD). RCD is a serious condition marked by appearance of intraepithelial T lymphocytes. Depending on the phenotype of the lymphocytes, people develop either RCD I or RCD II. Patients with RCD type II (RCDII) show clonal expansions of intraepithelial T lymphocytes, and face an especially poor prognosis. Just over half of these patients will die within five years of onset due to aggressive enteropathy-associated T-cell lymphoma. 
At this time, researchers don't know whether genetic variations might play a role in the severe progression from celiac disease to RCDII. A team of researchers recently set out to try to get some answers.  The team began by conducting the first genome-wide association study to identify the causal genes for RCDII, along with the molecular pathways at play in cases of RCDII. 
---
Celiac.com Sponsor (A12):


---
For their genome-wide association study, the team used 38 Dutch patients with RCDII, and replicated the 15 independent top-associated single nucleotide polymorphism (SNP) variants (P<5×10) in 56 independent French and Dutch patients with RCDII.

The team found that, after replication, SNP rs2041570 on chromosome 7 was significantly associated with progression to RCDII (P=2.37×10, odds ratio=2.36), but not to celiac disease susceptibility. They also found that SNP rs2041570 risk allele A was associated with lower levels of FAM188B expression in blood and small intestinal biopsies. Stratifying RCDII biopsies by rs2041570 genotype revealed differential expression of innate immune and antibacterial genes that are expressed in Paneth cells.

The team's efforts resulted in the identification of a new SNP associated with the severe progression of celiac disease to RCDII.  Their data suggest that genetic susceptibility to celiac disease might be unrelated to celiac progression to RCDII, and suggests that Paneth cells might play a role in RCDII progression.

Source:

 

The research team included B Hrdlickova, CJ Mulder, G Malamut, B Meresse, M Platteel, Y Kamatani, I Ricaño-Ponce, RLJ van Wanrooij, MM Zorro, M Jan Bonder, J Gutierrez-Achury, C Cellier, A Zhernakova, P Nijeboer, P Galan, S Withoff, M Lathrop, G Bouma, RJ Xavier, B Jabri, NC Bensussan, C Wijmenga, and V Kumar. They are variously affiliated with the Department of Genetics, University Medical Center Groningen, University of Groningen, Groningen, the Department of Gastroenterology, VUMC, Amsterdam, The Netherlands, INSERM U1163, Imagine Institute and Paris Descartes University, the Department of Gastroeneterology, Georges Pompidou European Hospital, the Paris 13 University Sorbonne Paris Cité, UREN, Inserm (U557), Inra (U1125), Cnam, Bobigny, France, the scientific director of McGill University and Génome Québec Innovation Centre, Montréal, Québec, Canada, the Gastrointestinal Unit and Center for the Study of Inflammatory Bowel Disease, Massachusetts General Hospital and Harvard Medical School, Boston, The Broad Institute of MIT and Harvard, Cambridge, Massachusetts, the Department of Medicine, University of Chicago, Chicago, Illinois, USA., and the K.G. Jebsen Coeliac Disease Research Centre, Department of Immunology, University of Oslo, Norway.