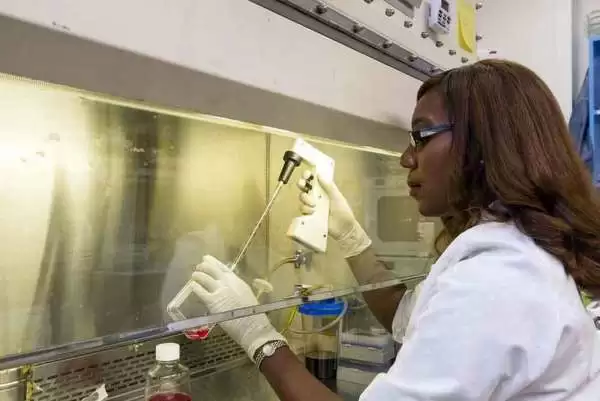 Caption: Image: CC PDM 1.0--History_at_NIH
Celiac.com 10/07/2019 - Researchers know that people with autoimmune disorders have a higher risk of developing celiac disease, but there's no clear data on the risk of autoimmune disorders in treated patients with celiac disease. To find out if treated celiac patients on a gluten-free diet had an elevated risk of developing autoimmune disorders, a team of researchers recently set out to assess the incidence of autoimmune disorders in treated celiac disease patients.
The research team included Muhammad R Khan, Shilpa S Nellikkal, Ahmed Barazi,  Joseph J Larson, Joseph A. Murray, Imad Absah. They are variously affiliated with the Division of Pediatric Gastroenterology and Hepatology; the Division of Biomedical Statistics and Informatics; and the Division of Gastroenterology and Hepatology, Mayo Clinic, Rochester, MN.
For each celiac patient, the team identified two age and sex-matched control subjects. They calculated rates of diagnosed autoimmune disorder five years after index date using Kaplan-Meier analysis for both celiac cases and control subjects. They then compared the results using the log-rank test.
They found a total of 249 celiac patients, who were following a gluten-free diet during the study period, and matched them with 498 control subjects. A total of 85 celiac patients and 170 control subjects were boys. 
Five years after the index date, 5.0% of patients with celiac disease and 1.3% of controls had a new autoimmune disorder diagnosis. Treated celiac patients face an elevated risk of developing autoimmune disorders. The risk of a new autoimmune disorder is higher in children, especially when >1 autoimmune disorder diagnosis exists.
For celiac patients with prior autoimmune disorder, the cumulative risk of a new or additional autoimmune disorder was much higher compared with control subjects. Also, children faced a significantly higher risk of autoimmune disorder development compared with adults.
Read more in the Journal of Pediatric Gastroenterology and Nutrition: October 2019 - Volume 69