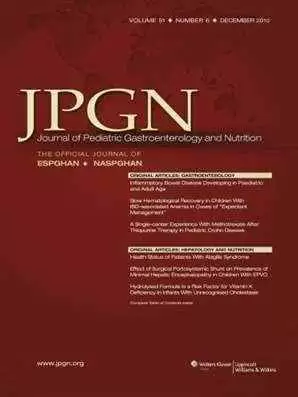 Caption: New celiac saliva screening study in JPGN.
Celiac.com 12/13/2010 - Driven by the high prevalence of celiac disease, a team of researchers based in Italy to assess a new, noninvasive disease screening strategy that would allow them to make an early diagnosis of celiac disease in 6- to 8-year-old children.
Timely diagnosis will help doctors to initiate a gluten-free diet in willing patients, achieve growth targets, and prevent celiac disease complications.
---
Celiac.com Sponsor (A12):


---
---
Celiac.com Sponsor (A12-m):


---
For the study, the research team recruited 5000 subjects, and ultimately tested 4048 saliva samples for anti-tissue transglutaminase (tTG) and immunoglobulin (Ig)A using fluid-phase radioimmunoprecipitation.

For children with positive samples, the team arranged follow-up screening by serum radioimmunoassay tTG IgA, enzyme-linked immunosorbent assay tTG IgA, and anti-endomysium IgA. Children with positive serum assays underwent endoscopy with duodenal biopsies, and researchers advised those diagnosed with celiac disease to start a gluten-free diet.

The team gained screening consent from 4242 parents (84.8%), and obtained usable saliva samples from a total of 4048 children (95.4%). Thirty-two children showed positive salivary tTG IgA, with another nine showing borderline autoantibody results.

Thirty-one of the 32 tTG IgA-positive subjects, and three of the nine borderline subjects also had positive blood screens. Intestinal biopsy showed twenty-eight children with villous atrophy, while one child showed Marsh 1 lesions. The research team recommended a gluten-free diet to three children without performing endoscopy.

This makes for a celiac disease rate of 1.16% in the study population, including 19 known cases of celiac disease.

The results show that screening detected three cases of celiac disease for every two cases diagnosed before screening was 3:2. The ratio between symptomatic and asymptomatic patients was 1:1.6.

The study shows that saliva screens for celiac disease can be  effective in identifying celiac disease early in childhood.

Also, for this study at least, the data shows full compliance with gluten-free diet in the children diagnosed with celiac disease.

Source: