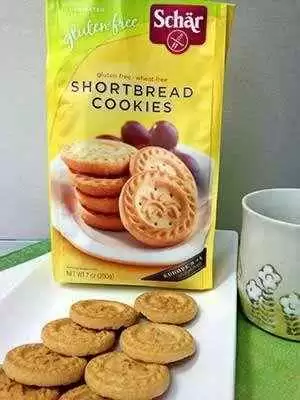 Schar has done it again with this delicious shortbread dessert cookie.  These cookies are made from corn flour, and are sweetened with both sugar and honey, but the sweetness is not overpowering.  They are crunchy and just the right size to satisfy any craving for the shortbread taste.  They are so good I almost forgot they were gluten-free!  
I must confess that I did eat the whole bag in one sitting!  Schar is known for their dedicated gluten-free baking facility, so you never have to worry about cross-contamination. 
---
Celiac.com Sponsor (A12):


---
---
Celiac.com Sponsor (A12-m):


---
For more information, visit:  www.schar.com

Review written by Patricia Seeley.