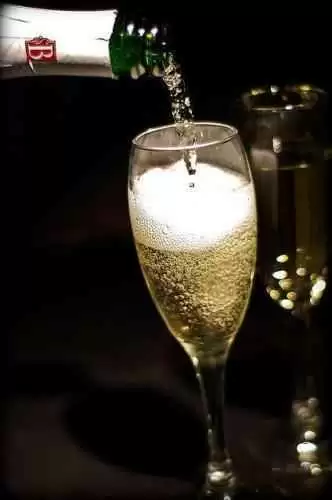 Caption: Champagne toast! Photo: CC--Ryan Hyde
Celiac.com 08/19/2015 - For the first time since it was described and named by 1st century Greek physician Aretaeus of Cappadocia, first linked to wheat in the 1940's, and specifically linked to gluten in 1952, scientists have discovered the cause of celiac disease.

Professor Ludvig Sollid, and his team at the Centre for Immune Regulation at University of Oslo, have discovered that people with celiac disease suffer from one of two defective human leukocyte antigens (HLAs), which cause the immune system to see gluten molecules as dangerous, triggering the immune response that causes classic celiac-associated inflammation and other symptoms.
"We also found that the bits of gluten that were presented to the T-cells have some changes caused by an enzyme in the body – transglutaminase 2", says Sollid. HLAs are proteins which act as markers, binding to fragments of other proteins, and telling T-cells how to treat them.
So it wasn't much of a stretch for Professor Sollid's team to determine that the defective HLAs bind to fragments of gluten, causing the T-cells to treat them as bacteria or viruses.
Basically, two HLA types present gluten remnants to the T-cells, causing the T-cells to regard the gluten as dangerous, and to trigger immune reactions that cause inflammation in the intestines, and this is what causes celiac disease.
"We think that this is huge," Sollid said. "We understand the immune cells that are activated and why they are activated."
At present, Professor Sollid and his group are investigating how antibodies against transglutaminase are formed.
This is a simple, but huge moment in the annals of medicine and in the annals of celiac disease. It's a discovery that will help researchers develop new approaches to treatment, and/or a cure for celiac disease in the future.
Source: