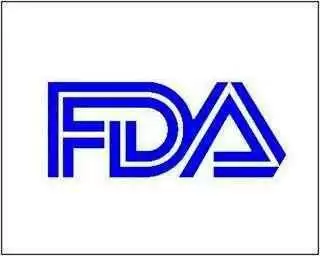 Celiac.com 08/10/2011 - For growing numbers of Americans, and millions overall, it is important to eat food that is gluten-free. For these people, maintaining good health, and avoiding serious and unpleasant side effects means avoiding gluten, a protein found in wheat, rye and barley.
However, the question of what, exactly is meant by a food label that claims the food to be "gluten-free" has continued to elude the FDA for the last seven years.
There should be a gluten-free standard by now, but there is not. In 2004, Congress passed a law requiring the Food and Drug Administration to define the phrase 'gluten-free' by 2008. That deadline passed with the FDA providing no such definition, and we still have no official ruling today, in 2011.
For people who must avoid gluten, doing so is essential to maintaining good health. However, avoiding gluten in processed products, even those that are gluten-free in theory, can be a challenge. Also, to be fair, there can be unforeseen challenges to establishing these standards. Sometimes products that seem to contain gluten-free ingredients - corn tortillas, say, or roasted peanuts - can pick up traces of gluten during processing.
Often, gluten can hide deep inside an ingredient list, as such ingredients as "caramel coloring," "emulsifiers," "natural juices" and dozens of other common additives may or may not contain gluten, depending on where and how those ingredients were made.
A "gluten-free" label ought to offer peace of mind, but so far, the phrase has been better for corporate bottom lines than for consumers. While the FDA has dithered about the meaning of "gluten-free," the market for those products has exploded. In 2003, it was $100 million; next year, it's estimated to be $2.6 billion.
Some manufacturers go to great lengths to ensure that their gluten-free products are, in fact, free of gluten. Many test ingredients and scrupulously avoid contamination in their factories. Many also test final products to make sure they are safely gluten-free. Other manufacturers do none of that. And without a uniform standard for labels, people at risk can't reliably know the difference.
The Center for Celiac Research has faulted the FDA for spending far too much time on studies. The group calls for the agency to act quickly to establish a uniform definition. Celiac.com concurs one-hundred percent.
Millions of Americans with celiac disease and gluten intolerance deserve to be able to shop for and eat foods that are reliably gluten-free.
This article echoes an editorial in the Houston Chronicle, titled: Sickening - After seven years, why can't the FDA define 'gluten-free'?