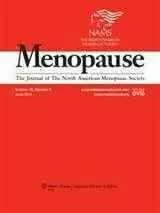 Caption: New research on fertility span in women with untreated celiac disease.
Celiac.com 06/20/2011 - A team of researchers set out to assess menopause-associated disorders and fertile life span in women with untreated celiac disease compared to those who followed a long-term gluten-free diet.
The research team included Antonella Santonicola, MD, Paola Iovino, MD, Carmelina Cappello, MD, Pietro Capone, MD, Paolo Andreozzi, MD, and Carolina Ciacci, MD.
The team used the Menopause Rating Scale questionnaire to gather information on menopause-associated disorders among study participants. They also used the International Physical Activity Questionnaire to chart information on physical activity.
Overall, results showed that the women with untreated celiac disease had a shorter overall fertile life spans than did the control women. This was due to both a higher age of menarche and a lower age of menopause (P G 0.01).
Women with untreated celiac disease also showed higher scores for hot flushes, muscle/joint problems, and irritability than the control group. An increase of 49.4%, 121.4%, and 58.6%, respectively; P G 0.05).
In contrast with the untreated celiac women, those who followed a long-term gluten-free diet showed no significant difference in the duration of fertile life span. They also had about half as many muscle/joint problems than the untreated group, with a total reduction of 47.1%; P G 0.05.
The data show that women with untreated celiac disease have later menarche and earlier menopause, which shortens their fertility periods compared to healthy women without celiac disease. Also, they perceive hot flushes and irritability much more intensely than control subjects.
Women with celiac disease can prolong their fertility life span at least ten years prior to starting menopause.
Lastly, untreated celiac disease may increase women's overall discomfort levels, and thus contribute to low physical exercise and/or poorer quality of life frequently reported by untreated celiac women.
Source: