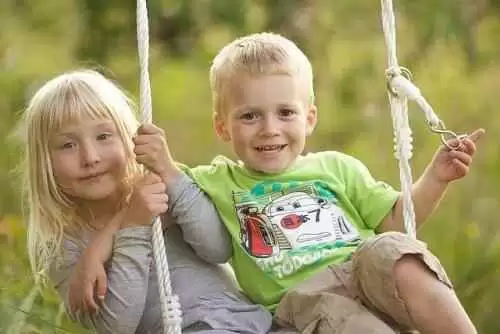 Caption: Photo: Wikimedia Commons--Ernst Vikne
Celiac.com 06/23/2014 - Previous studies of adults have shown a strong connection between celiac disease and irritable bowel syndrome, but there has been very little data for children.

A research team recently set out to determine rates of celiac disease in children with ongoing abdominal pain.
They are variously affiliated with the Interdisciplinary Department of Medicine, Pediatric Section at the University of Bari 's Giovanni XXIII Hospital in Bari, Italy, the Department of Pediatrics at Ravenna Hospital in Ravenna, Italy, and the Department of Pediatrics at San Paolo Hospital in Bari, Italy.
For their prospective observational study, the team tested 782 children who presented with abdominal pain-related disorders, 270 with IBS, 201 with functional dyspepsia, and 311 with functional abdominal pain. All subjects were treated between 2006 and 2012 at the university hospital of Bari, the regional tertiary referral center for gastrointestinal disorders.
As a primary screen for celiac disease, the researchers used serum tests for immunoglobulin A, immunoglobulin A antitissue transglutaminase, and endomysial antibodies. They then confirmed the diagnosis with upper endoscopy, including multiple duodenal biopsies.
Overall, fifteen patients tested positive for celiac. They included
12 children with IBS (4.4%; 95% confidence interval [CI], 2.5% - 7.6%), 2 children with functional dyspepsia (1.0%; 95% CI, 0.2% - 3.5%), and 1 child with functional abdominal pain (0.3%; 95% CI, 0.1% - 1.7%).
The team concluded that treating IBS as a high-risk condition for celiac disease might be help pediatric primary care specialists extend celiac disease screening to children with IBS
rather than testing all children with recurrent abdominal pain,
Source: