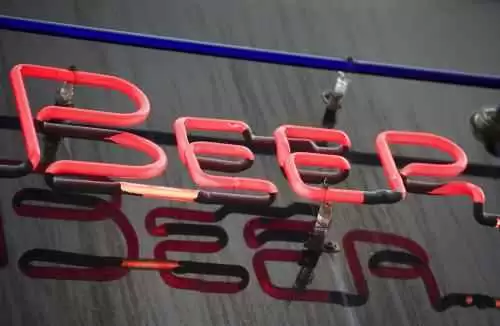 Caption: Tiny Sibling Revelry Brewery looks to make a mark on gluten-free beer. Photo: CC--DCJohn
Celiac.com 04/14/2017 - Sibling Revelry Brewery (say that three times fast), is a tiny northeastern Ohio company dedicated to brewing quality brews in small batches.
The company's name may not roll off the tongue easily, but their gluten-free beer tastes good enough that brewmaster Pete Velez is planning a second batch.
---
Celiac.com Sponsor (A12):


---
---
Celiac.com Sponsor (A12-m):


---
Called Em Sav Saison, the limited-release beer is the company's first gluten-free brew. Described as having "aromas of sweet spice and Chardonnay that leads to a bright fruity body with a dry, semi-tart finish," it comes in at 5.8 percent alcohol, with 35 International Bittering Units.

To get a deep, rich, full-bodied flavor, the Mr. Velez uses millet, buckwheat and sorghum for grain, along with Magnum, Arianna and Calista hops, and tops it off with a Belgian Saison yeast.

Velez was motivated partly by the fact that his wife is gluten-free, and partly by the drive to develop a distinct and original identity. "No one around here is really doing gluten-free beer," he says, "it's a niche market…something we can use to differentiate ourselves in the ever-crowding beer market."

People with celiac disease can have diverse reactions to gluten consumption, with some experiencing mild discomfort that passes fairly quickly, while others experience debilitating effects that can last days.

Em Sav Saison is brewed using "100 percent gluten-free ingredients," says Velez, who points out that the beer has tested below 10 parts per million total gluten, well below the 20ppm threshold set by the FDA for products labeled "gluten-free." However, the tests were not official and certified to meet federal standards. As such, he does note that the product could contain trace amounts of gluten.

At the moment, Velez seems to be testing the water, with an eye toward expanding as his business grows. If he grows enough to begin distributing, he says he will have to engage an officially certified lab to test the product so it can be labeled and sold as gluten-free.

Until then, if you find yourself in the Cleveland Ohio, look up Sibling Revelry Brewery and give gluten-free Em Sav Saison a try. If you do, please be sure to let us know how you like it.

Visit the Sibling Revelry website.

Source: