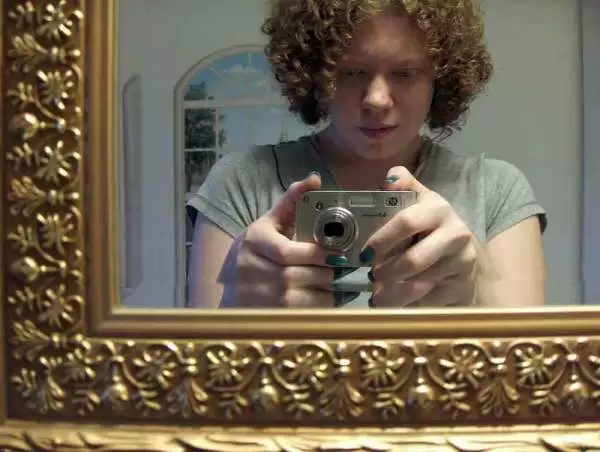 Caption: Image: CC BY 2.0-- LibrarianYarns
Celiac.com 08/06/2020 - The global pandemic of Covid, caused by coronavirus SARS-CoV2, has caused serious damage to public health and the economy. However, some of the greatest effects may be mental and emotional. Pandemic response measures have necessitated restrictions on medical visits and treatments for non-Covid conditions. The results could include lack of regular follow-up care, or the delay in consulting a doctor about ongoing symptoms, all of which can degrade a patient's quality of life.
Researchers just don't know much about how the lockdown is affecting the quality of life in patients with chronic diseases, like celiac disease, and Functional Gastrointestinal Disorders (FGDIs), especially in kids. The cause of FGIDs remains unknown, though most researchers favor a biopsychosocial explanation, in which biological and psychosocial processes drive the development of FGIDs. 
---
Celiac.com Sponsor (A12):


---
---
Celiac.com Sponsor (A12-m):


---
A team of researchers recently set out to try to get an idea of the influence of the Covid pandemic on the mental health and wellbeing of patients, especially kids, with chronic diseases. The research team included Francesca Fiori Nastro; Carlo Tolone; Maria Rosaria Serra; Daniela Pacella; Angelo Campanozzi; and Caterina Strisciuglio. They are variously affiliated with the University of Naples Federico II, Department of Pediatrics, Naples, Italy; the University of Campania ``Luigi Vanvitelli,'' Department of Woman, Child and General Specialistic Surgery, Naples, Italy; the University of Naples Federico II, Department of Public Health, Naples, Italy; and the University of Foggia, Department of Medical and Surgical sciences, Italy.

A number of studies have shown that children with celiac disease, even on a gluten-free diet, have a higher risk for functional abdominal pain disorders, so there was some concern about how those kids might fare during Covid lockdown.

For their study, the research team assessed gastrointestinal symptoms in celiac patients at the time of the diagnosis (T0), and rates of reported FGIDs after six months (T1) of gluten-free diet. They also compared rates of FGIDs between T1 and during the lockdown for COVID-19 (T2). Data supports the idea that psychological factors, such as stress or anxiety, may play a role in the development of FGDIs. 

The team conducted an observational study on 71 children, aged 1 to 18 years, with clinically diagnosed celiac disease. The team also prospectively followed a group of gluten-free celiac children from the time of their diagnosis, between January 2018 and March 2019, through the study.

During the Covid lockdown, the team interviewed patients by phone. Patients or their parents then completed the Rome IV, Peds QL 4.0 General Well-Being Scale and Promis anxiety surveys. 

At T2, during the lockdown for COVID-19, the team found reduced rates of all FGIDs, compared to T1. They also found less constipation, and a decrease in post prandial distress syndrome.

The median total score of the General Well-being scale was 80.13 showing good patient quality of life, in general. More than seventy percent of patients showed no anxiety, according to the Promis anxiety questionnaires. The researchers theorize that the improvement in symptoms, wellbeing and social functioning, may result from reduced exposure to stressful events, such as school, coupled with an increased parental closeness.

The study results did show that a large number of children with gastrointestinal symptoms at the time of celiac diagnosis went on to develop FGIDs when they follow a gluten-free diet. The researchers suspect that this may be due to low grade inflammation, even with negative tests for serum tissue transglutaminase IGA antibody. They suspect that these levels may fall after a year on a gluten-free diet, as reflected in the decreased frequency of FGIDs observed after one year of GFD, compared to six months.

Even though this is a small study, it's a rigorous one, with solid data. Italy has been hard hit by the Covid pandemic, and even a bit of good news about kids with celiac disease seeing some overall improvements in quality of life under Covid lockdown is welcome news. Hopefully our celiac children here in the U.S. are seeing similarly improvements under the Covid lockdown.

Read more at: dldjournalonline.com