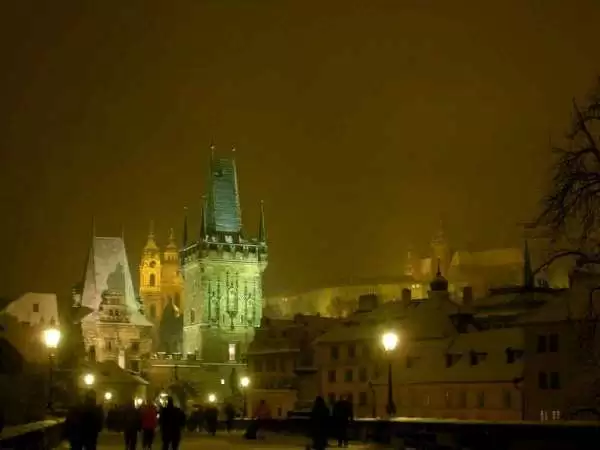 Caption: Image: CC BY-SA 2.0--Dario Garavini
Celiac.com 06/21/2016 - Transitioning from childhood to adulthood is hard, but doing it with celiac disease can be harder. Beginning in adolescence, people with celiac disease should assume full responsibility for their care. So how can a parent best help teens transition to full control over their celiac disease and gluten-free diet?
According to the Prague Consensus Report, a few simple measures can help children to successfully manage caring for their conditions as they transition into teenagers and young adults. One of the study's authors is Dr. Steffen Husby of Hans Christian Andersen Children's Hospital, Odense University Hospital in Denmark.
Get a Formal Diagnosis
"We think it most important to stress that celiac disease is a definite disorder," Husby told Reuters Health. "We should make a regular diagnosis of celiac disease before putting kids on a gluten free diet."
Consult a Doctor About Transition
"We recommend close communication with the doctor when transitioning to adult care," said Dr. Husby. Ideally, teens with celiac disease should visit a clinic with pediatric and adult services that handles such transitions, the study authors write.
Talk About the Transition
Talk with a doctor about dietary adherence and consequences of non-adherence during transition. Consider asking your child's pediatrician to include a "transition document," which includes written information on the patient's diagnosis, follow-up, body composition data, other health conditions and dietary compliance.
Know the Importance of Biopsy
The authors also conclude that most teens and young adults do not need routine small intestine biopsies to reconfirm a childhood diagnosis of celiac disease, unless pediatric diagnostic criteria, like a blood test for gluten antibodies, were never fulfilled, according to the recommendations published online April 18 in the journal Gut.
---
Celiac.com Sponsor (A12):


---
---
Celiac.com Sponsor (A12-m):


---
In most adolescents and young adults, routine small intestinal biopsy is not needed to reconfirm a childhood diagnosis of celiac disease, based on criteria set by the European Society for Pediatric Gastroenterology, Hepatology and Nutrition (ESPGHAN) or North American Society for Pediatric Gastroenterology, Hepatology and Nutrition (NASPGHAN).

However, biopsy may be advisable in patients who did not have biopsy at diagnosis, or when other pediatric diagnostic criteria are incomplete, if additional endomysium antibody test have not been performed to confirm 10-fold positivity of tissue transglutaminase antibodies, or in cases of asymptomatic children who may have been followed a no biopsy strategy to that point.

Young people tend not to register risk for future health consequences, whether the risk is lung cancer as a result of smoking or osteoporosis as a result of eating gluten, says Dr. Patience White, co-director of Got Transition, the Center for Health Care Transition Improvement at the National Alliance to Advance Adolescent Health in Washington, D.C. "All youth…need a better transition," she added.

These simple steps can help teens to manage their own celiac disease as they progress into adulthood.

Source: