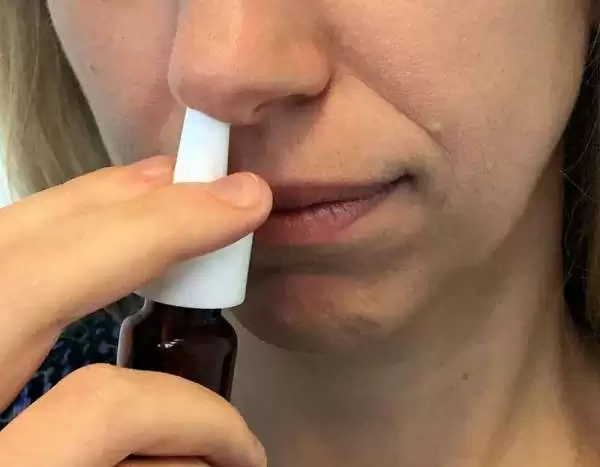 Caption: Image: CC BY 2.0--NIAID
Celiac.com 03/09/2020 - Celiac disease is an autoimmune disorder triggered by sensitivity to gluten-containing grains in genetically susceptible people. Nasal mucociliary clearance is the most important factor protecting the upper and lower airways from foreign matter. Slow clearance times might leave patients at risk of infection.
A team of researchers recently set out to investigate the effect of celiac disease on the clearance of nasal mucocous. The research team included Atakan Comba and Doğan Atan. They are variously affiliated with the Department of Pediatrics and the Department of Otolaryngology in the Faculty of Medicine at Hitit University, Çorum, Turkey.
---
Celiac.com Sponsor (A12):


---
The team looked at both patients with celiac disease and healthy children. They measured nasal mucociliary clearance time using the saccharin taste time in seconds. Their study included forty-three patients with celiac disease and 22 healthy children. Forty-two of the children were female, and the study group ranged from about eight to fifteen years of age. 

Patients with celiac disease showed significantly slower nasal mucociliary clearance time compared to healthy children. This means it took much longer for kids with celiac disease to properly clear their airways of mucous, which makes them much more likely to get a respiratory infection than kids without celiac disease.

The team saw no connection between prolonged mucosal clearance in celiac patients, and patient age at diagnosis, type of celiac disease, Marsh stage, or compliance with the gluten-free diet.

Producing and clearing nasal mucous is the main way the body keeps foreign particles out of the upper airways and lungs. Poor clearance of nasal mucous increases the risk of infection and inflammation in small airways. 

The team found that clearance of nasal mucous takes longer in celiac patients. Compared with healthy non-celiacs, patients with celiac disease show high rates of respiratory tract infection, which is connected to malnutrition, vitamin deficiency, and hyposplenism. 

These higher rates of infection are independent of clinical features of patients with celiac disease and the gluten-free diet treatment.

Read more in the International Journal of Pediatric Otorhinolaryngology