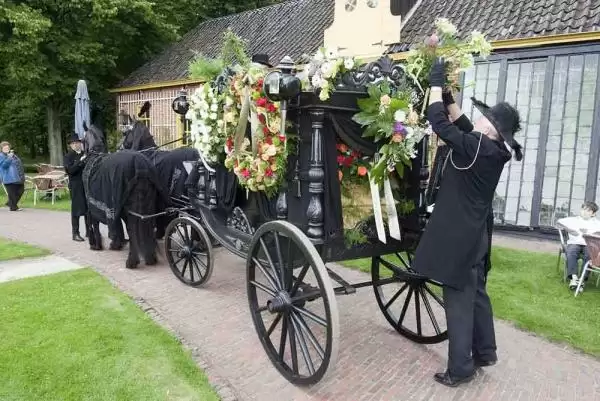 Caption: Image: CC--Jos @ FPS-Groningen
Celiac.com 11/01/2018 - A terse one-star TripAdvisor review expressed outrage over the lack of gluten-free bread at a family funeral, and slammed the hotel that hosted the reception for the perceived offense.
Complaining that, among other things, she had to "munch on some lifeless salad" after the wake reception failed to meet her dietary requirements, a user, known as "Jan" poured her frustration upon the Elmbank Hotel in York. According to Jan, the staff at the Elmbank informed her that why had no gluten-free option, and asked her to bring her own bread. 
---
Celiac.com Sponsor (A12):


---
---
Celiac.com Sponsor (A12-m):


---
She wrote that she called the hotel a few days before the event, and was "told they don't have gluten-free bread, but if I wanted to take my own they'd make a sandwich for me."

Apparently, Jan chose not to bring her own bread, as she was reportedly "shocked" to discover that they had no gluten free bread on offer. Her outrage on full display, Jan added that "In this day and age you'd think they 'd get their act together, it's quite a common dietary requirement, adding that she had to "sit there, at lunch time, munching on a chicken drumstick and some lifeless salad. Next stop Tesco's on the way past!"

In all, Jan gave the funeral reception just one TripAdvisor star, and said that she would never go back again.

It didn't take long for the internet to reply with characteristic mockery. Jan's review was tweeted by a woman who lives near the hotel who seemed to enjoy the reaction from other users. The tone-deaf nature of Jan's "munch on some lifeless salad" comment was mentioned in one of the replies. 

One person wrote: "The genuine coeliacs I know would never complain about this sort of thing."

Another said: "I'm glad she was so sensitive and didn't miss the real point of why she was there!"

Commenters also took aim at Jan's admission that she was gluten-free 'by preference,' with one user writing: "Glad you saw fit to add the *by preference. I don't know a coeliac who could be this insensitive, they know suffering and would never be so insensitive. Those who 'choose' are princesses."

Okay, perhaps the funereal nature of the proceedings makes Jan's complaint a bit tacky, but does she have a point in general about accommodations for gluten-free eaters? How about you? Been to any tough non-gluten-free funerals or other events lately? 

Read more in TheSun.co.uk