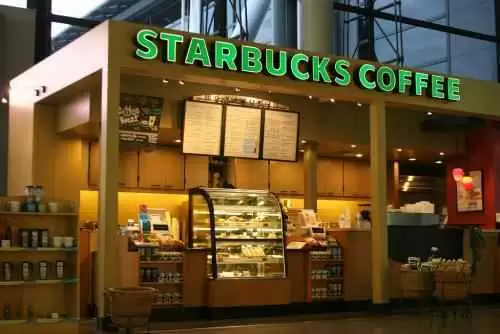 Caption: Starbucks in the UK debut new dietary options. Photo: KMF164
Celiac.com 02/12/2018 - Coffee giant Starbucks is debuting a new line of vegan, gluten-free and dairy-free options on menu throughout the UK.
The company's announcement was timed to coincide with 'Veganuary,' a month-long promotion of the vegan lifestyle.
BBQ jack fruit is apparently the new vegan alternative to pulled pork, so the new item should be both an emotional and nutritious alternative to meat.
If you're hankering for a meaty, vegan sandwich alternative, then the bbq jackfruit wrap is just the thing for you. The new seeded whole wheat wrap comes with shredded carrot and puréed sweetcorn slaw. According to Starbucks, the jackfruit wrap is chalked full of protein.
For those who haven't given up meat, but have given up gluten, Starbucks offers a Chicken & Pesto Gluten Free Panini.
Beginning January 2018, these and other items will be available at Starbucks locations throughout the UK. Hopefully this and more gluten-free options will spread to Starbucks in the USA and other countries.
Read more at: Gloucestershirelive.co.uk