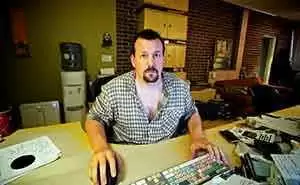 Celiac.com 08/21/2012 - So you've been diagnosed with celiac disease and have studied up on the gluten-free diet, stocked your kitchen with gluten-free foods, and learned how to cook gluten-free. Well done! But what do you do when you have to leave your house every day to go to work? It's going to take some planning and adjusting, but soon you'll find that staying gluten-free at work will come easily.

An important part of staying gluten-free is educating yourself. Become well-versed in the gluten-free diet yourself by consulting qualified professionals and reading up on the subject in print and online resources. Many books and websites have a lot of practical tips to offer that can give you ideas on how to stay gluten-free at work. I recommend bringing materials to work to share with your boss and coworkers so that they will understand your new dietary restrictions and not try to dissuade you from maintaining a gluten-free diet.
In case you have to eat out, make sure you take all precautions to avoid cross-contamination. You can use various apps and gluten-free websites to find restaurants in your area with gluten-free options. Clear communication with your server and cooks is vital when it comes to avoiding accidental ingestion of gluten. Bring gluten-free snacks along just in case the restaurant isn't able to satisfy your needs.
Stock up on gluten-free snacks at work in case you're ever tempted to take a bite of a gluten-containing snack when your blood sugar gets low or when others are snacking. When there are birthday parties or other food-filled events, bring your own gluten-free cake and goodies, and bring enough to share! If you bring in a gluten-free cake for your coworkers, it may be such a hit that they'll order or make gluten-free cakes to accommodate your dietary needs. With the increasing quality of gluten-free foods and the health benefits of the gluten-free diet, don't be surprised if you inspire a colleague or two to go gluten-free with you.
Sometimes it's hard being alone with dietary restrictions, and celiacs can feel cut off from their gluten-eating friends and coworkers. Connecting with gluten-free individuals outside of work can help give you a sense of camaraderie and support in case you're missing out on these in the workplace. Join the local chapter of a national celiac support group and attend meetings and events regularly, and join gluten-free social media websites such as Gling.com and GlutenFreeFacebook.com to make gluten-free friends.
With some planning and practice, while maintaining open communication with those around you about your condition, staying gluten-free at work doesn't have to be hard. As long as you bring your own gluten-free food with you and become a pro at dining out gluten-free, you can avoid cross-contamination and eliminate the temptation to stray from the gluten-free diet.
Resources: