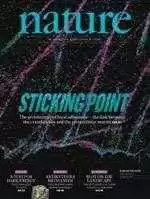 Caption: New article in Nature supports stone age human consumption of flours.
Celiac.com 11/29/2010 - Recent archeological evidence in the form of starch from ground grains found at Stone Age sites suggests early modern humans also consumed various kinds of flour, not just meat alone.
For decades, there has been ample evidence to support meat-eating by early humans. Evidence such as stone blades used for hunting and animal bones bearing cut-marks have been are common finds. This evidence has supported a view that early humans were nearly total carnivores. 
The evidence was partially obscured by standard archaeological practice of washing the grinding tools used to process plants, removing any preserved plant matter.
In the latest discovery, scientists found flour residues on 30,000-year-old grinding stones from Italy, Russia and the Czech Republic. This indicates widespread processing and consumption of plant grains, according to Laura Longo, an archaeologist at the University of Siena in Italy and an author on the paper published in Proceedings of the National Academy of Sciences.
These new finds provide some of the first evidence that early humans ate ground flour 20,000 years before the dawn of agriculture.
"It's another nail in the coffin of the idea that hunter–gatherers didn't use plants for food," says Ofer Bar-Yosef, a Harvard University archaeologist not involved in the study.
Additional work in recent years has also revealed a handful of Stone Age sites in the Near East with evidence for plant-eating.
Source: