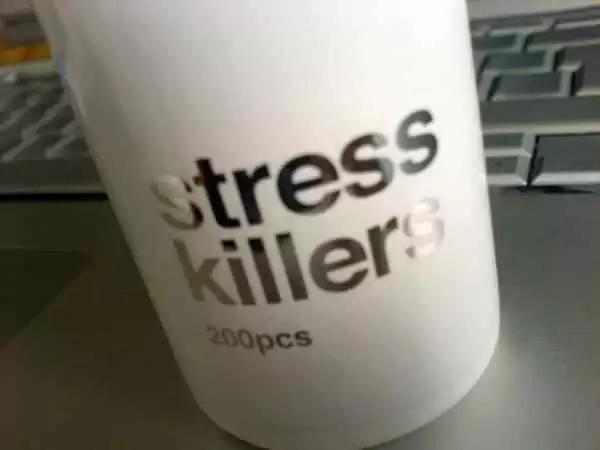 Caption: Image: CC--Jacob Bøtter
Celiac.com 08/13/2018 - It's not uncommon for people to have psychiatric reactions to stressful life events, and these reactions may trigger some immune dysfunction. Researchers don't yet know whether such reactions increase overall risk of autoimmune disease.
Are psychiatric reactions induced by trauma or other life stressors associated with subsequent risk of autoimmune disease? Are stress-related disorders significantly associated with risk of subsequent autoimmune disease?
---
Celiac.com Sponsor (A12):


---
---
Celiac.com Sponsor (A12-m):


---
A team of researchers recently set out to determine whether there is an association between stress-related disorders and subsequent autoimmune disease. The research team included Huan Song, MD, PhD; Fang Fang, MD, PhD; Gunnar Tomasson, MD, PhD; Filip K. Arnberg, PhD; David Mataix-Cols, PhD; Lorena Fernández de la Cruz, PhD; Catarina Almqvist, MD, PhD; Katja Fall, MD, PhD; Unnur A. Valdimarsdóttir, PhD.

They are variously affiliated with the Center of Public Health Sciences, Faculty of Medicine, University of Iceland, Reykjavík, Iceland; the Department of Medical Epidemiology and Biostatistics, Karolinska Institutet, Stockholm, Sweden; the Department of Epidemiology and Biostatistics, Faculty of Medicine, University of Iceland, Reykjavík, Iceland; the Department of Rheumatology, University Hospital, Reykjavík, Iceland; the Centre for Rheumatology Research, University Hospital, Reykjavík, Iceland; the National Centre for Disaster Psychiatry, Department of Neuroscience, Psychiatry, Uppsala University, Uppsala, Sweden; the Stress Research Institute, Stockholm University, Stockholm, Sweden; the Centre for Psychiatry Research, Department of Clinical Neuroscience, Karolinska Institutet, Stockholm, Sweden; the Stockholm Health Care Services, Stockholm County Council, Stockholm, Sweden; the Astrid Lindgren Children's Hospital, Karolinska University Hospital, Stockholm, Sweden; the Clinical Epidemiology and Biostatistics, School of Medical Sciences, Örebro University, Örebro, Sweden; the Department of Medical Epidemiology and Biostatistics, Karolinska Institutet, Stockholm, Sweden; and the Department of Epidemiology, Harvard T.H. Chan School of Public Health, Boston, Massachusetts.

The team conducted a Swedish register-based retrospective cohort study that included 106, 464 patients with stress-related disorders, 1,064 ,640 matched unexposed individuals, and 126 ,652 full siblings to determine whether a clinical diagnosis of stress-related disorders was significantly associated with an increased risk of autoimmune disease.

The team identified stress-related disorder and autoimmune diseases using the National Patient Register. They used Cox model to estimate hazard ratios (HRs) with 95% CIs of 41 autoimmune diseases beyond 1 year after the diagnosis of stress-related disorders, controlling for multiple risk factors.

The data showed that being diagnosed with a stress-related disorder, such as post-traumatic stress disorder, acute stress reaction, adjustment disorder, and other stress reactions, was significantly associated with an increased risk of autoimmune disease, compared with matched unexposed individuals. The team is calling for further studies to better understand the associations and the underlying factors.

Source: