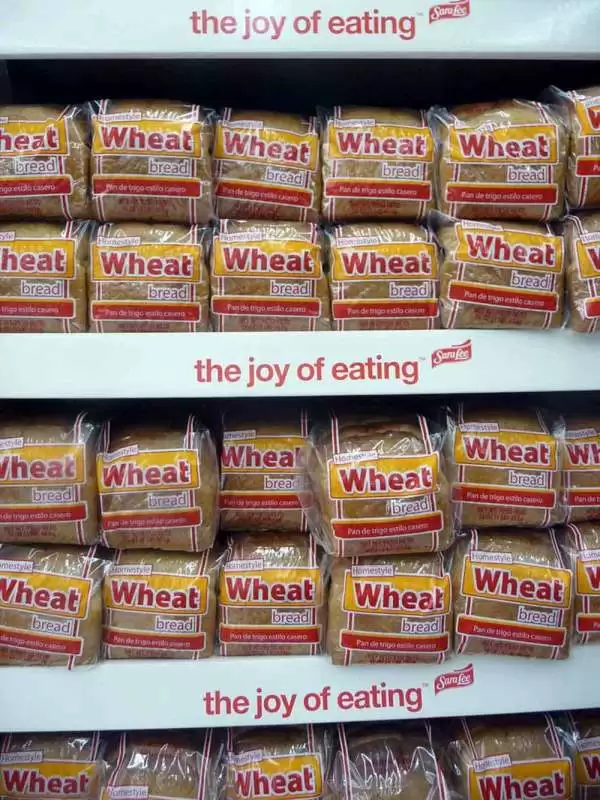 Caption: Wheat bread ready to sell. Image: CC BY-ND 2.0--b+c+c+f
Celiac.com 01/20/2020 - Researchers have only recently begun to acknowledge that some people without celiac disease nonetheless suffer celiac-like symptoms after eating wheat/gluten, a condition known as non-celiac wheat sensitivity (NCWS), or non-celiac gluten sensitivity (NCGS). A recent study found the first miRNA signatures for the diagnosis of non-celiac wheat sensitivity.
Imagine how hard it is for some people to get diagnosed with celiac disease, even with the relatively simple antibody tests available. Now imagine having exactly the same symptoms, and not having celiac disease at all. 
---
Celiac.com Sponsor (A12):


---
---
Celiac.com Sponsor (A12-m):


---
Now, because there are no biomarkers to point the way, doctors must totally exclude celiac disease before settling on a diagnosis of non-celiac wheat sensitivity.  A team of researchers recently set out to conduct an explorative study to identify miRNA signatures that might be helpful in diagnosing non-celiac wheat sensitivity.

The research team included Emanuela Clemente,  Konstantinos Efthymakis, Erminia Carletti, Vanessa Capone, Samantha Sperduti, Giuseppina Bologna, Marco Marchisio, Marta Di Nicola, Matteo Neri, and Michele Sallese, and Louise Emilsson. They are variously affiliated with the Department of Medical, Oral and Biotechnological Sciences, "G. d'Annunzio" University of Chieti–Pescara, Chieti, Italy; the Centre for Advanced Studies and Technology (CAST), "G. d'Annunzio" University of Chieti-Pescara, Chieti, Italy; and the Department of Medicine and Ageing Sciences, "G. d'Annunzio" University of Chieti–Pescara in Chieti, Italy.

As with celiac disease, people with non-celiac wheat or gluten-sensitivity can experience a wide range of symptoms including diarrhea, intestinal discomfort, and fatigue.

So far, the only clear clinical feature for non-celiac wheat sensitivity patients is a slight increase of intraepithelial lymphocytes. They don't have any antibodies to tissue transglutaminase (tTG) and show no villous atrophy, or any other diagnostic features of celiac disease.  Because there are no known biomarkers for non-celiac wheat sensitivity, diagnosis is currently made by excluding celiac disease in patients who otherwise show persistent celiac-like symptoms triggered by wheat/gluten consumption.

Here, the expression levels of selected miRNAs were examined in duodenal biopsies and peripheral blood leukocytes collected from newly diagnosed patients with non-celiac wheat sensitivity and, as controls, from patients with celiac disease and gluten-independent gastrointestinal problems. 

The team found several miRNAs to be elevated in the intestinal mucosa of patients affected by non-celiac wheat sensitivity in comparison to control subjects with by gluten-independent dyspeptic symptoms (Helicobacter pylori-negative) and celiac disease. 

This is the first study to show any type of clear miRNA expression patterns in non-celiac wheat sensitivity patients. This development could lead to a helpful way to diagnose non-celiac wheat sensitivity using a simple biomarker. Stay tuned for more on this and related stories.

Read more at PloS One