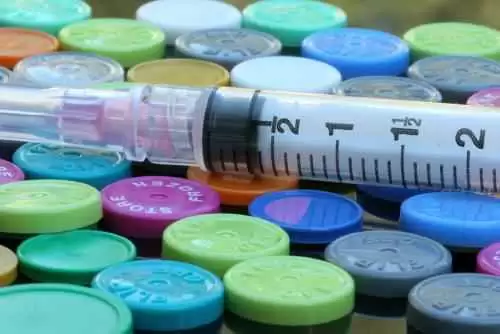 Caption: Photo: Dawn Huczek
Celiac.com 01/16/2018 - More and more, people are adopting a gluten-free diet due to perceived health and weight-loss benefits.
A team of researchers recently set out to ask people with celiac disease and non-celiac gluten sensitivity about their views on the health effects of gluten, and safety of vaccines and gluten-free food products.
Their team conducted an online survey of celiac and non-celiac gluten sensitivity patients from a celiac disease center e-mail list. They used univariate and multivariate analysis to compare responses from the two groups. The overall response rate was 27%, with 217 non-celiac gluten sensitivity responses, and 1,291 celiac disease responses.
Subjects with non-celiac gluten sensitivity were more likely than those with celiac disease to disagree with the statement that "vaccines are safe for people with celiac disease." In all, 41.3% of respondents with non-celiac gluten sensitivity said vaccines are safe for celiacs, while just 26.4% of celiac patients said so. Celiac patients were slightly more likely to decline vaccination when offered, at about 31%, compared with just over 24% of gluten-sensitive respondents.
After adjusting for age and gender, non-celiac gluten sensitivity subjects were more likely than celiac disease subjects to avoid genetically modified (GMO) foods, eat only organic products, believe that the FDA is not a reliable source of information, and believe a gluten-free diet will improve energy and concentration.
People with non-celiac gluten sensitivity were more likely than those with celiac disease to have doubts about vaccine safety and to believe in the value of non-GMO and organic foods.
The team's findings suggest that there might not be enough easily accessible information on gluten and its inclusion in food and drugs, and that may reinforce incorrect beliefs that are contrary to good public health.
Source: Springer.com.