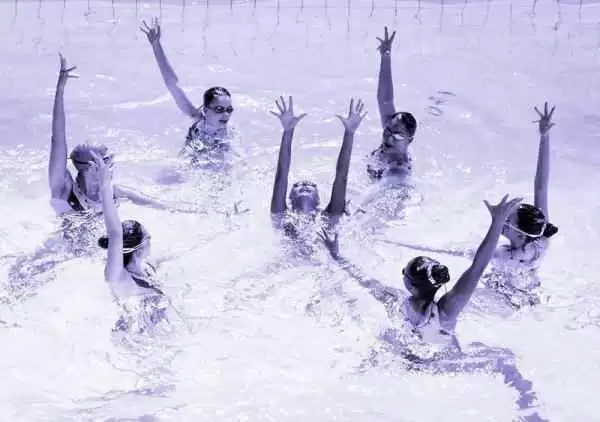 Caption: Image: CC--Chris Phutully
Celiac.com 06/15/2018 - There seems to be widespread agreement in the published medical research reports that stuttering is driven by abnormalities in the brain. Sometimes these are the result of brain injuries resulting from a stroke. Other types of brain injuries can also result in stuttering. Patients with Parkinson's disease who were treated with stimulation of the subthalamic nucleus, an area of the brain that regulates some motor functions, experienced a return or worsening of stuttering that improved when the stimulation was turned off (1). Similarly, stroke has also been reported in association with acquired stuttering (2). While there are some reports of psychological mechanisms underlying stuttering, a majority of reports seem to favor altered brain morphology and/or function as the root of stuttering (3). Reports of structural differences between the brain hemispheres that are absent in those who do not stutter are also common (4). About 5% of children stutter, beginning sometime around age 3, during the phase of speech acquisition. However, about 75% of these cases resolve without intervention, before reaching their teens (5). Some cases of aphasia, a loss of speech production or understanding, have been reported in association with damage or changes to one or more of the language centers of the brain (6). Stuttering may sometimes arise from changes or damage to these same language centers (7). Thus, many stutterers have abnormalities in the same regions of the brain similar to those seen in aphasia.
So how, you may ask, is all this related to gluten? As a starting point, one report from the medical literature identifies a patient who developed aphasia after admission for severe diarrhea. By the time celiac disease was diagnosed, he had completely lost his faculty of speech. However, his speech and normal bowel function gradually returned after beginning a gluten free diet (8). This finding was so controversial at the time of publication (1988) that the authors chose to remain anonymous. Nonetheless, it is a valuable clue that suggests gluten as a factor in compromised speech production. At about the same time (late 1980's) reports of connections between untreated celiac disease and seizures/epilepsy were emerging in the medical literature (9).
---
Celiac.com Sponsor (A12):


---
---
Celiac.com Sponsor (A12-m):


---
With the advent of the Internet a whole new field of anecdotal information was emerging, connecting a variety of neurological symptoms to celiac disease. While many medical practitioners and researchers were casting aspersions on these assertions, a select few chose to explore such claims using scientific research designs and methods. While connections between stuttering and gluten consumption seem to have been overlooked by the medical research community, there is a rich literature on the Internet that cries out for more structured investigation of this connection. Conversely, perhaps a publication bias of the peer review process excludes work that explores this connection.

Whatever the reason that stuttering has not been reported in the medical literature in association with gluten ingestion, a number of personal disclosures and comments suggesting a connection between gluten and stuttering can be found on the Internet. Abid Hussain, in an article about food allergy and stuttering said: "The most common food allergy prevalent in stutterers is that of gluten which has been found to aggravate the stutter" (10). Similarly, Craig Forsythe posted an article that includes five cases of self-reporting individuals who believe that their stuttering is or was connected to gluten, one of whom also experiences stuttering from foods containing yeast (11). The same site contains one report of a stutterer who has had no relief despite following a gluten free diet for 20 years (11). Another stutterer, Jay88, reports the complete disappearance of her/his stammer on a gluten free diet (12). Doubtless there are many more such anecdotes to be found on the Internet* but we have to question them, exercising more skepticism than we might when reading similar claims in a peer reviewed scientific or medical journal.

There are many reports in such journals connecting brain and neurological ailments with gluten, so it is not much of a stretch, on that basis alone, to suspect that stuttering may be a symptom of the gluten syndrome. Rodney Ford has even characterized celiac disease as an ailment that may begin through gluten-induced neurological damage (13) and Marios Hadjivassiliou and his group of neurologists and neurological investigators have devoted considerable time and effort to research that reveals gluten as an important factor in a majority of neurological diseases of unknown origin (14) which, as I have pointed out previously, includes most neurological ailments.

My own experience with stuttering is limited. I stuttered as a child when I became nervous, upset, or self-conscious. Although I have been gluten free for many years, I haven't noticed any impact on my inclination to stutter when upset. I don't know if they are related, but I have also had challenges with speaking when distressed and I have noticed a substantial improvement in this area since removing gluten from my diet. Nonetheless, I have long wondered if there is a connection between gluten consumption and stuttering. Having done the research for this article, I would now encourage stutterers to try a gluten free diet for six months to see if it will reduce or eliminate their stutter. Meanwhile, I hope that some investigator out there will research this matter, publish her findings, and start the ball rolling toward getting some definitive answers to this question.

Sources:

1. Toft M, Dietrichs E. Aggravated stuttering following subthalamic deep brain stimulation in Parkinson's disease--two cases. BMC Neurol. 2011 Apr 8;11:44.

2. Tani T, Sakai Y. Stuttering after right cerebellar infarction: a case study. J Fluency Disord. 2010 Jun;35(2):141-5. Epub 2010 Mar 15.

3. Lundgren K, Helm-Estabrooks N, Klein R. Stuttering Following Acquired Brain Damage: A Review of the Literature. J Neurolinguistics. 2010 Sep 1;23(5):447-454.

4. Jäncke L, Hänggi J, Steinmetz H. Morphological brain differences between adult stutterers and non-stutterers. BMC Neurol. 2004 Dec 10;4(1):23.

5. Kell CA, Neumann K, von Kriegstein K, Posenenske C, von Gudenberg AW, Euler H, Giraud AL. How the brain repairs stuttering. Brain. 2009 Oct;132(Pt 10):2747-60. Epub 2009 Aug 26.

6. Galantucci S, Tartaglia MC, Wilson SM, Henry ML, Filippi M, Agosta F, Dronkers NF, Henry RG, Ogar JM, Miller BL, Gorno-Tempini ML. White matter damage in primary progressive aphasias: a diffusion tensor tractography study. Brain. 2011 Jun 11.

7. Lundgren K, Helm-Estabrooks N, Klein R. Stuttering Following Acquired Brain Damage: A Review of the Literature. J Neurolinguistics. 2010 Sep 1;23(5):447-454.

8. [No authors listed] Case records of the Massachusetts General Hospital. Weekly clinicopathological exercises. Case 43-1988. A 52-year-old man with persistent watery diarrhea and aphasia. N Engl J Med. 1988 Oct 27;319(17):1139-48

9. Molteni N, Bardella MT, Baldassarri AR, Bianchi PA. Celiac disease associated with epilepsy and intracranial calcifications: report of two patients. Am J Gastroenterol. 1988 Sep;83(9):992-4.

10. http://ezinearticles.com/?Food-Allergy-and-Stuttering-Link&id=1235725 

11. http://www.craig.copperleife.com/health/stuttering_allergies.htm 

12. https://www.celiac.com/forums/topic/73362-any-help-is-appreciated/

13. Ford RP. The gluten syndrome: a neurological disease. Med Hypotheses. 2009 Sep;73(3):438-40. Epub 2009 Apr 29.

14. Hadjivassiliou M, Gibson A, Davies-Jones GA, Lobo AJ, Stephenson TJ, Milford-Ward A. Does cryptic gluten sensitivity play a part in neurological illness? Lancet. 1996 Feb 10;347(8998):369-71.