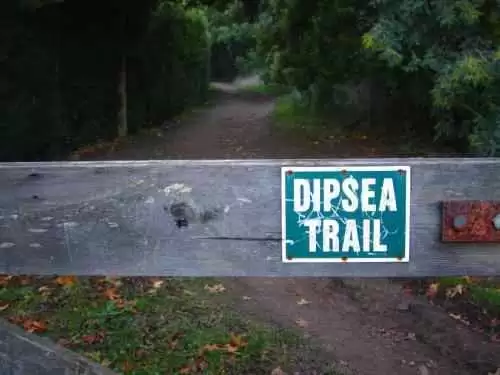 Caption: Sufferfest gluten-reduced beers grew out of rugged athletic competition. Photo: CC--Ian Ramsley
Celiac.com 12/30/2016 - The San Francisco Bay area is home to a rich heritage of running and athletics, including more than a few folks who like to do extreme things. Whether it's a swim to Alcatraz and back, ultra-long distance running, zany single speed mountain biking, or a combination of all three, San Francisco has it all. And now it has a gluten-removed beer for those folks.
For all the people who think a muddy six mile hike is best done twice, and at a jog, there is now a beer for you. For anyone who likes to push their body to the extreme and then sit down with friends and revel in the suffering, there is Sufferfest. Sufferfest beer was created by lifelong athlete, and gluten-intolerance sufferer Caitlin Landesberg to capture the feeling of accomplishment and comradery that followed the sufferfest that was her first endurance race, Marin's notorious Double Dispea.
---
Celiac.com Sponsor (A12):


---
---
Celiac.com Sponsor (A12-m):


---
Brewed with the same competitive approach Landesberg brought to trail running and endurance events, Sufferfest is a gluten-removed beer designed for athletes who love to bond over moments of post-race elation that come with surviving extreme exertion. Landesberg brews a traditional full barley, malt-based beer, and uses Brewers Clarex, an enzyme that promotes clarity and stabilization, and reduces gluten levels to below 10ppm.

According to their website, "Sufferfest beer is fermented from grains containing gluten and crafted to remove gluten. Our finished beer is analyzed in a lab that uses best-in-industry R5- Gliadin ELISA assay and registers at the lowest detection limit possible, ensuring that only trace amounts of gluten are present."

Women-owned Sufferfest currently makes an IPA called Taper, and a Pilsner called Epic.

Learn more at Sufferfestbeer.com.