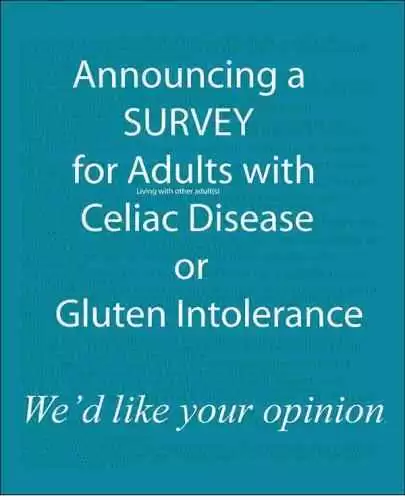 Caption: Image: CC--Sean MacEntee
Celiac.com 08/18/2017 - In a recent issue of Journal of Gluten Sensitivity, we announced a research study/survey for adults who are 18 or older and living the "gluten-free" lifestyle in a household with other adults over 18. Click here to read the Survey Overview Article.
The survey is a research study conducted by Jean Duane, PhD Student at the University of Denver. It will focus on family interactions when dealing with dietary restrictions, with the potential to increase family members' compliance. It will seek to gain insight on the perceived impact one adult's food restrictions cause in a household when cohabitating with other adults. This study has social significance because family unity in the future may rely on developing strategies for compliance to address this emerging social problem.
If you are interested in participating in a more in-depth interview to discuss your coping strategies, successes and struggles, you will be prompted at the end of the survey to provide contact information. Jean Duane will contact you and schedule a mutually agreeable time for the interview.
To take the survey, please click here:
NOTE: SURVEY CLOSED AS OF 9/18/2017.