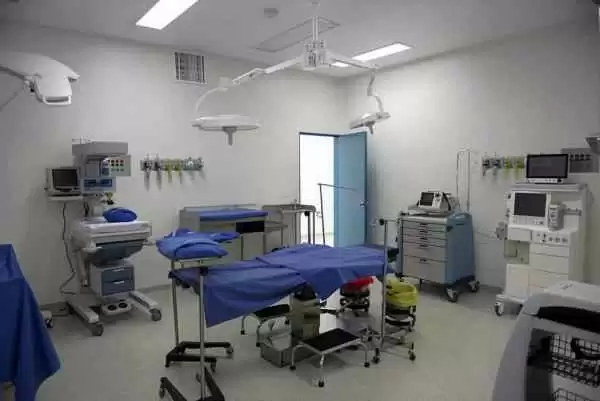 Caption: Image: CC--Presidencia de la Repúblic Mexicana
Celiac.com 07/09/2018 - In a seemingly innocuous case of gluten-contamination, an Australian woman was hospitalized with serious health issues after mistakenly eating a waffle she thought was gluten-free. The incident began when Williams and her husband Scott dined at a local Perth restaurant where they had eaten before. This time, though, after eating a meal of chicken and what she took to be gluten-free waffles, she became ill. The mistake caused her to lose consciousness several times, and resulted in mild kidney failure.
Diagnosed as celiac at 12 months of age, the 27-year old Williams is a CrossFit fanatic, a fact she believes helped her to survive. "If I was already sick or if I was an elderly person and I had this sort of reaction, I could have died," Ms Williams said. Williams wants to help spread the word that, for some people, celiac disease is a serious and potentially life-threatening medical condition.
---
Celiac.com Sponsor (A12):


---
---
Celiac.com Sponsor (A12-m):


---
The owner of the restaurant seems to be taking the incident seriously, and has said she would be investigating what went wrong that day. "I'm trying to find out what happened because we've never had an issue with this," she said, and that she "would never want to hurt anyone at all."

While the Perth restaurant's menu did carry a disclaimer that gluten-free items may contain traces of gluten. The owner said the gluten-free options were not recommended for people who are "coeliac or really gluten intolerant." The restaurant has offered Ms Williams a $40 refund with a confidentiality clause, which she intends to decline so she can speak out and educate others about the risks of dining out.

Coeliac Australia's Cathy Di Bella said restaurants can't use a "may contain traces of" disclaimer to offset a claim that food is gluten-free. Any restaurant that advertises gluten-free food should take necessary measures to ensure that their gluten-free items are if fact free of gluten. This is an important point, as this incident comes amid recent news reports that indicate nearly one out of ten meals sold as gluten-free at cafes and restaurants across Melbourne were contaminated with gluten.

For Ms Williams' part, she said she has "lost faith in going out for dinner and it's going to take me a long time to be able to go out and do that without fear of this happening."

Do you or a loved one have a gluten-free horror story to tell? Share it in our comments below.

Read more at: Thewest.com.au