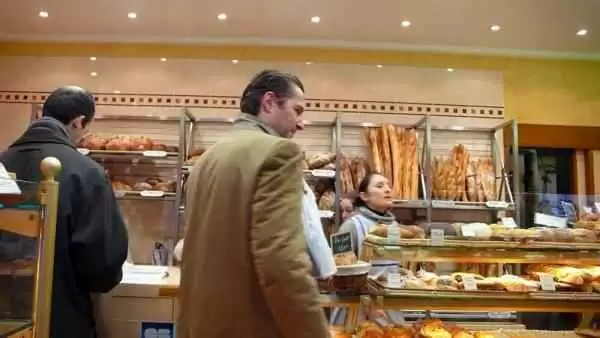 Caption: Image: CC--Yuichi Shiraishi
Celiac.com 07/11/2018 - For people with celiac disease, finding decent gluten-free bread is like searching gold. Many have given up on bread entirely and others begrudgingly relate themselves to the ignominious frozen aisle at their supermarket and content themselves with one of the many dry, shriveled, flavorless loaves that proudly tout the gluten-free label. 
For these people, the idea of freshly baked bread is a distant, if comforting, memory. The idea of going to Paris and marching into a boulangerie and walking out with a warm, tasty, gluten-free baguette that was freshly baked on the premises that morning, is like a dream. Now, in some Parisian bakeries, that dream is becoming a reality. And the tear of joy from the thankful gluten-free masses are sure to follow.
Only the flat, focaccia-style loaves, and the absence of baguettes, tells customers that this bakery is something different. Chambelland opened its doors in 2014 and continues to do a brisk business in delicious, freshly baked gluten-free breads and other goods.
The boulangerie is the work of Narhaniel Doboin and his business partner, Thomas Teffri-Chambelland. They use flour made of grains including rice, buckwheat and sorghum to make delicious gluten-free baked goods. Doboin says that customers queued in the rain on the first day, hardly believing their eyes, some began to cry. 
For gluten-free Parisians, there was a time before Chambelland, and the time after. If you find yourself in Paris, be sure to search them out for what is sure to be a gluten-free delight.
Or maybe book your ticket now.
Read more at: Independent.co.uk