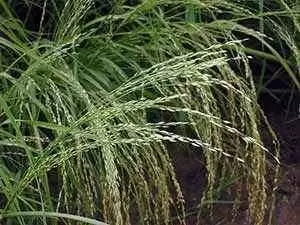 Caption: Photo: Wikimedia Commons--rasbak
Celiac.com 04/04/2014 - Many people looking for gluten-free grains that pack a big punch turn to ancient grains like quinoa, sorghum, and millet. Now, more and more people are expanding that list to include teff, the ancient grain that is a staple in the Ethiopian culture.
In fact, in some circles, teff is being called the next rival to quinoa. That may be due in part to the Ethiopian government's campaign to promote teff to western markets. The main selling points are that teff is gluten-free and nutritious, rich in amino acids, protein, iron and calcium. Teff also makes a good substitute for wheat flour in many recipes.
---
Celiac.com Sponsor (A12):


---
---
Celiac.com Sponsor (A12-m):


---
These facts, along with plans by the Ethiopian government to double the production of teff by next year could help feed the growing global demand for gluten-free grains.

I've known about teff since around the turn of the century. There was, and I think still is, a great little Ethiopian restaurant in town that, with a few days advance notice, would make injera, the spongy traditional bread using pure teff and no wheat. Their food was delicious, and I've remembered teff fondly ever since then.

Source: