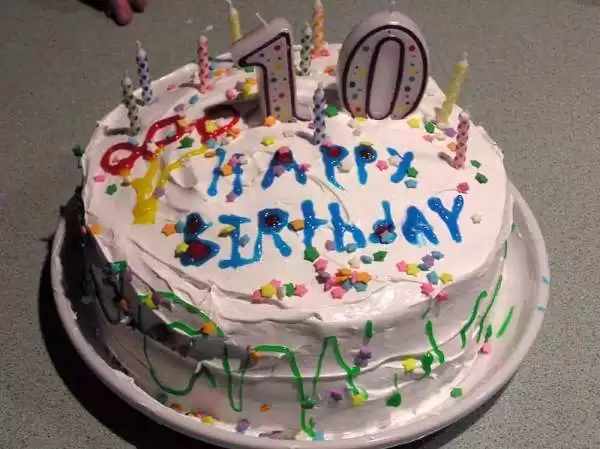 Caption: Image: CC--normanack
Celiac.com 05/02/2018 - Celiac disease is an autoimmune disorder, not an allergy. Celiac disease affects abut 1 in 100 people, and requires professional diagnosis and treatment with a gluten-free diet. There is a good deal of confusion and inaccurate information about celiac disease and a gluten-free diet. Here are some important things to know about celiac disease:
1) Celiac Disease Doesn't Always Have Obvious Symptoms
People with celiac disease may have few or no symptoms. In fact, these days, most people diagnosed with celiac disease, report few or no symptoms.
---
Celiac.com Sponsor (A12):


---
---
Celiac.com Sponsor (A12-m):


---
Classic gastrointestinal symptoms include bloating, diarrhea, gas, constipation, and gut pain after consuming wheat, barley or rye. Other prominent symptoms can include fatigue, headache, poor weight gain, and depression. 

Less classic, but still common celiac symptoms include one or more of the following: anemia, anxiety, skin rashes, infertility, irritability, joint pain, pale mouth sores, thin bones, tingling and/or numbness in hands and feet.

2) No Symptoms Doesn't Mean No Damage
The level of celiac-related symptoms or complaints a person has does not equate to the level of gut damage. Few or no symptoms does not mean little or no gut damage. People can have severe celiac symptoms, yet relatively light gut damage on biopsy, or conversely, they can have light symptoms and still have serious gut damage on biopsy.

3) A Simple Antibody Test Can Point the Way
If you suspect celiac disease, be sure to talk with your doctor. A simple antibody test or two is usually sufficient to rule celiac disease in or out. If the test is positive, then a doctor will likely recommend a biopsy for confirmation. Recent studies show that a combination of two antibody tests may be better than biopsy. Usually, patients need to be eating wheat when they are tested for celiac disease, but that is changing. There are also some promising new approaches to blood testing for celiac disease.

4) Early Diagnosis is Key
The longer you go without treatment, the higher the risk of gut damage, and the greater the likelihood of developing associated conditions. Early diagnosis is especially important in the elderly, as they have a greater risk of developing associated conditions and complications from untreated celiac disease. Still diagnosing celiac disease can be tricky and can take time, partly because the symptoms can be vague, seem unrelated, and can mimic other conditions.

5) No Cure
Currently, there is no cure for celiac disease. Several companies are working to develop a vaccine, or other immune therapy for celiac disease, but until we see a major scientific breakthrough, there is no cure for celiac disease. 

6) Gluten-Free Diet is Mandatory
A gluten-free diet is the only treatment for celiac disease. For people with celiac disease, a gluten-free diet is mandatory, not optional. If people with celiac disease consume wheat, rye or barley proteins they risk causing serious damage to their health, including gut damage and potential cancer, especially in the long term.

7) Full Gut Healing Can Take Time
Recent studies show that most people with celiac disease begin to see gut healing in the first year or year and a half. The vast majority of celiacs on a gluten-free diet heal within two to three years. Gut healing usually corresponds to healing in other affected parts of the body, such as improvements in bone microarchitecture, neuropathy, and other areas of celiac-associated damage.

8) Gluten Sensitivity Can Increase
The longer you go without gluten, the more sensitive you may become to accidental gluten ingestion. It's not uncommon for people with celiac disease to see their sensitivity to gluten increase in the weeks and even years after they give up gluten. That can mean that accidental gluten ingestion can bring on symptoms that are more severe than their original complaints. For many people, this sensitivity may slowly taper off and decrease over time. For others, sensitivity remains high and requires extra vigilance about to make sure food is gluten-free.

Remember, increased gluten sensitivity does not equal increased gut damage. For some, a fully healed gut may be more sensitive to gluten than a damaged one, and vice versa. 

Among people on a gluten-free diet due to celiac disease, sensitivity can vary.

9) Non-Celiac Gluten Sensitivity (NCGS) is a Thing
You can be sensitive to gluten and not have celiac disease. Researchers have recently confirmed a condition called non-gluten sensitivity. People with this condition experience celiac-like symptoms when they consume gluten. However, they typically do not test positive for antibodies to gliadin, and they typically have a clean biopsy, so no gut damage. Some studies have cast doubt on the existence of non-gluten-celiac sensitivity. Other studies have shown that many people with NCGS react to gluten. Still other studies show that Fructan has emerged as one possible culprit. 

10) You Can Still Live a Healthy Life and Eat Delicious Food
Having celiac disease means making some important adjustments to your diet, but it's still possible to live a healthy life and eat tasty food. Read more about the best gluten-free breads, burgers, pizzas, and all your favorite gluten-free treats.

Here is a list of SAFE and UNSAFE foods for people with celiac disease. 

Here is a list of easy, list of easy, delicious gluten-free recipes.

Here is a list of great gluten-free sandwich breads.

Here is a list of great gluten-free Mexican Fast Food Chains.

Here's a recipe for a delicious gluten-free No-Bake Cheesecake.

Knowledge is Power
Use Celiac.com, and the Celiac.com Forums to get important information and to share your experience with others like you. Other great celiac disease resources include: