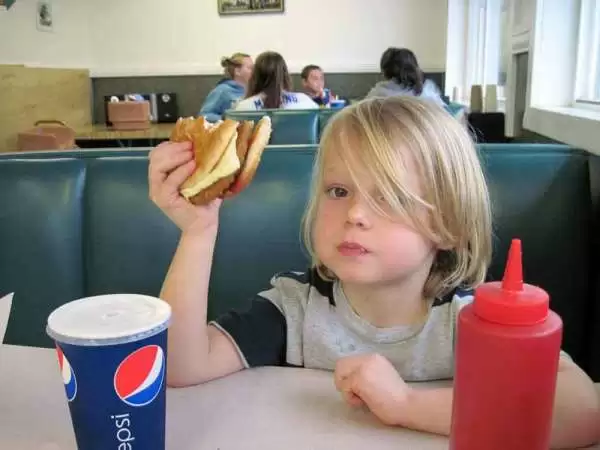 Caption: Image: CC BY-SA 2.0--Veggieburgerfan
Celiac.com 10/03/2019 - Fresh for fall, here are ten of America's top gluten-free veggie burger brands. Remember, not all brands label their veggie burgers as gluten-free, and brands not labeled gluten-free may be made on equipment that processes wheat, rye or barley. That's not necessarily a big deal, but some people like to play it safe.
These brands go the extra mile to make sure their veggie burgers are labeled "Gluten-Free." That means that you can confidently serve them to people with celiac disease. Did we miss a favorite of yours? Let us know in the comment section below.
Amy's Kitchen
Classic All American Veggie Burger
Organic Black Bean Veggie Burger
Organic Sonoma Veggie Burger
Organic Summer Harvest Veggie Burger
Organic California Veggie Burger
Quarter Pound Veggie Burger
Beyond Meat
Dr. Praeger's
All American Veggie Burgers
Black Bean Quinoa Veggie Burgers
California Veggie Burger 
Gluten Free Veggie Burgers
Gluten Free California Veggie Burger
Gluten Free Veggie Burgers
Heirloom Bean Burger
Jumbo Kale Veggie Burger
Kale Veggie Burgers
Korean Veggie Burger
Mushroom Risotto Veggie Burgers
Organic California Style Veggie Burgers
Organic California Veggie Burgers
Organic Heirloom Bean Veggie Burgers
Organic Kale & Quinoa Veggie Burgers
Organic Veggie Burgers
Pea`K Performance Veggie Burgers
Earth Grown
Lentil Veggie Burger
Mushroom Risotto Veggie Burger
Gardein
Black bean burger
Ground beef substitute
Veggie burger
Hillary's Eat Well
Adzuki Bean Burger
Black Rice Burger
Black Rice & Greens Burger
Caribbean Spice Millet Medley
Curry Burger
Hemp & Greens Burger
Kimchi Burger
Root Veggie Burger
World`s Best Veggie Burger
Impossible Foods
Sunshine Burgers
Barbecue
Black Bean South West
Falafel
Garden Herb
Hemp Sage Breakfast
Loco Chipotle
Quarter Pound Original
Shitake Mushroom
Tofurky
Veggie Burger Hearty Hemp
Veggie Burger Hearty Hemp Food Service
Veggie Burger Hearty Hemp Slider
Veggie Burger Mighty Mushroom
Veggie Burger Mighty Mushroom Cash Carry
Veggie Burger Mighty Mushroom Slider
Veggie Burger Spicy Anasazi
Veggie Burger Spicy Black Bean
Veggie Burger White Quinoa
Veggie Burger Wholesome Harvest
Turtle Island Foods
Veggie Burger Marie`s Homestyle