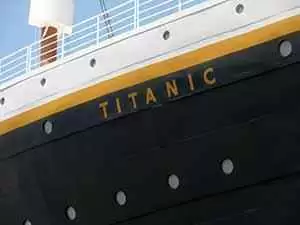 Caption: Photo: CC--Joelk75
Celiac.com 08/28/2012 - What's In A Name and When Does Celiac Predisposition Become A Disease?
No doubt that global awareness about celiac disease and its possible involvement in a myriad of other (mostly autoimmune response related) conditions is growing. Growing, unfortunately, is confusion about terminologies and medical implications.
---
Celiac.com Sponsor (A12):


---

The "Common" Understanding
"Celiac disease" has become a generic blanket term not unlike how "Kleenex" today signifies no more than a box of tissue paper of any brand. So, in the public mind, "celiac disease" today stands for everything connected to a reaction to gluten.[1]
Such an approach is highly imprecise and misses
the need for distinction between non-celiac and/or celiac gluten sensitivity and
the fact that a predisposition does not necessarily constitute disease.
The 2012 Internationally Accepted Definition
In an attempt to bring some clarity to the medical community, the world's leading celiac minds earlier in 2012 met for an international convention in Oslo, Norway.[2]  During that convention, and after considering many of the most commonly used terms, they recognized
…the presence of genetic, predisposing patterns…
and called for a
…distinction between "celiac disease" versus "gluten-related disorders"…
[3]
Let us be clear: This terminology refers solely to the underlying toxic effect of gluten rather than the possibly resulting disorders that may be based on other, additional triggers as well.
Genotyping Tells Non-Celiac from Celiac Gluten Sensitivity
Along with ever mounting genotype-related research, detailed HLA-DQ2/DQ8 human leukocyte antigen genotyping[4] today allows us to distinguish between predispositions to non-celiac and/or celiac gluten sensitivity (NCCGS) predisposition.
Increasingly, research results link gluten issues to a considerable list of specific conditions and, therefore, allow for and promote a "natural" approach (i.e. gluten free diet and lifestyle) to resolve a complex panel of non-obvious signs and symptoms.
Accordingly, "Celiac" is not (yet) a disease but a metabolic predisposition, i.e. the body's inability to digest certain grain proteins, prolamines, etc.—much like a gasoline fueled car will sputter and eventually corrode on diesel fuel.
Predisposition vs. Disease
A genetic predisposition to celiac only becomes a disease (e.g. celiac disease or one of the non-celiac gluten sensitivity enabled conditions)[5] if the body's inability to digest gluten and certain other grain proteins is ignored at the expense of the immune system.[6]
In other words, an individual genetic predisposition to celiac only develops into full blown disease if that particular individual does not adhere to a gluten-free diet and lifestyle.
An European Union et al commissioned research paper concluded:
The environment clearly plays a crucial role in the development of celiac disease:
No gluten, no disease!….
…Because gluten is present in relatively large amounts in a variety of common food products, the daily gluten intake in a Western diet is high. In combination, we see that every HLA-DQ2– and/or -DQ8–positive individual is exposed to a large repertoire of immunogenic and abundant gluten peptides, and this may be an important factor determining disease development. There is, at present, no evidence linking additional environmental factors to celiac disease.
[7]
Big Business: Catering to a Gluten Free Diet
The facts are everywhere and are illustrated further by these research abstract numbers posted on PubMed:
18,565 on "celiac disease" (607 alone in 2012 – Jan. to Jly.)
9,689 on "gluten" (385 in 2012 – Jan. to Jly.)
3,447 on "glutenfree" (192 in 2012 – Jan. to Jly.)
In addition, 38,878 abstracts deal with wheat research, whereof 1,862 in 2011, and 1,384 in 2012 to date (Jan. to Jly.).
Clearly: $6.1bn spent 2011 on gluten-free foods in the USA—and a 30% growth from 2006 to 2010 in Canada to $2.64bn—indicate "Big Business" complete with the risk of missed, omitted, and mis-information for the goal of promoting greater consumption of gluten-free processed foods.
The Challenge
Our present naming confusion, therefore, may end up fuelling potential manipulation and mismanagement of the patient and consumer from the part of medical, pharmaceutical, supplement, and food industries.
Even the above mentioned latest attempt at coordinating nomenclature and distinction between non-celiac and/or celiac gluten sensitivity brings with it several major flaws and challenges:
It may take years for new naming conventions to become accepted throughout the international medical and dietary community.
Recognizing a term such as "gluten-related disorders" or "non-celiac gluten sensitivity" calls for a total revamping of our medical and diagnostic systems in order for the large number (so far about 160) of autoimmune and other disorders to be recognized as gluten-related.  
In addition, future questions will arise as research identifies and confirms more genetic links:
Already, clinic practice shows that some of the "celiac" patients, previously diagnosed by positive intestinal biopsy[8] and serological findings now, on genotyping[9], turn out to carry "non-celiac" and not "celiac" gluten sensitivity alleles.
Where does this leave such individuals on the traditionally used "celiac disease" versus "gluten-related disorder" specter?
Clearly, despite good intention for a more precise naming distinction, it appears that additional work is needed in order to entrench new medical terminology and disease pictures.
Conclusion
Until then, whenever one of my patients receives a positive HLA gene test, I will adhere for clarity's sake to the terms of "non-celiac" and/or "celiac gluten sensitivity" (NCCGS).
This terminology refers solely to the underlying toxic effect of gluten and prevents a wrong implication of predisposition=disease diagnosis. Instead, "non-celiac and/or celiac gluten sensitivity" will simply point to the inherited underlying predisposition to specific additional triggers and complications if exposed to gluten.
Most importantly, I will make sure to instill in my patients that disease is not the inevitable outcome of their genetic predisposition, and that a 100% gluten-free diet and lifestyle allows for avoidance, control, and perhaps even reversal of a complex web of interrelated autoimmune-based conditions and disorders, both for non-celiac and for celiac gluten sensitivity related disorders.
---
[3] http://www.ncbi.nlm.nih.gov/pubmed/19940509  Int Arch Allergy Immunol. 2010;152(1):75-80. Epub 2009 Nov 24. Differential mucosal IL-17 expression in two gliadin-induced disorders: gluten sensitivity and the autoimmune enteropathy celiac disease.
[5] See future articles posted in these pages...