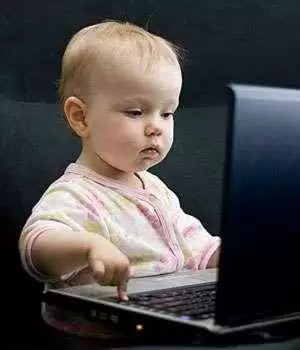 Caption: People born via cesarean are at greater risk for celiac disease.
Celiac.com 05/20/2010 - In Germany, a team of scientists led by Doctor Mathias Hornef of Hannover Medical School, acknowledged that people with inflammatory diseases like celiac, Crohn's and ulcerative colitis, have a different chemical mix of bacteria in their intestines. They also knew that the method in which  a child is delivered can affect their bacteria mixture. It was this information that led the team of scientists to speculate if  children with celiac, Crohn's or ulcerative colitis had a higher incident of cesarean births.
Doctor Hornef and his colleagues studied children and adolescents with celiac, Crohn's and ulcerative colitis, as well as children with other gastrointestinal complications. They also studied a control group of children with unrelated conditions.
---
Celiac.com Sponsor (A12):


---
---
Celiac.com Sponsor (A12-m):


---
The results clearly demonstrated that the children with the highest rate was the celiac group with 28% of them born by cesarean section. The other four groups had no more than 19% born by cesarean section. Coincidentally, the average celiac child was diagnosed earlier than the other patients used for this study.

Doctor  Hornef's findings  were a scientific breakthrough previously undocumented by any other scientist. No link has ever been established between children with celiac disease and cesarean deliveries. The results of the study have led to much speculation in the scientific community as to why the celiac children had a higher rate of cesarean births compared to the children with the Crohn's and ulcerative colitis, being that they are  all inflammatory diseases which develop in many related ways.

Hornef said one explanation of the celiac C-section connection  could be that celiac disease is often stimulated  early  in life and therefore, those newborns born with abnormal intestinal bacteria may be especially susceptible to C-section births.

Other scientists unrelated to this study were very interested in the results, but didn't exclude the other possibilities that may not involve the method of birth for the babies.

 Director of clinical research  at the Celiac Disease Center at Boston's Beth Isreal Deaconess Medical Center, Doctor Leffler, suggested that since celiac is a genetic disease, many of the children with celiac may have had mother's with undiagnosed celiac. Undiagnosed celiac disease can cause complications in the birthing process and would explain the increased number of cesarean section births among that population. Dr. Leffler sites the growing awareness of celiac disease as a possibility for more diagnosed children than mothers. He stated  that the study results may actually be an indication that doctors should be testing for celiac disease in young women looking to become pregnant. Doctor Leffler further stated that early celiac  diagnosis and a gluten-free diet decreases the chances of a cesarean birth, and renders mothers just as likely to be at risk for a cesarean section as the general public. Leffler added that untreated celiac disease can also effect the fetus by things like, a slower growth rate and an increased risk of premature births.

Doctor Joseph Murray of the Rochester, Minnesota Mayo Clinic is a gastrointestinal doctor that specializes in celiac disease. Doctor Murray suggested initiating a study to evaluate the possible link between cesarean birth and diabetes, since diabetes is substantially related to celiac disease.

Doctor Hornef adamantly emphasized that cesarean sections can be lifesaving for many babies. Furthermore, Doctor Hornef  does not advocate avoiding cesarean births. He said that  larger studies and more data is needed before any conclusions can be made with the connection between celiac disease and cesarean section births.

Source: